A lonely fungus seeks human contact in Park Syeyoung's surprisingly wistful genre debut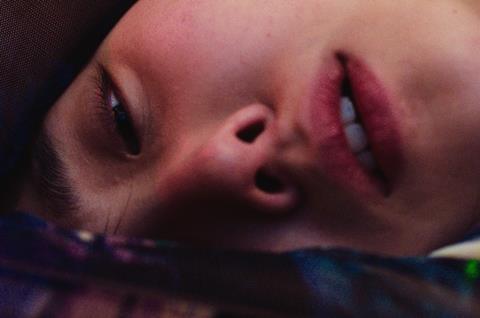 Dir/scr: Syeyoung Park. South Korea. 2022. 62mins
Heartbreak manifests itself as a vengeful fungus in The Fifth Thoracic Vertebra. Syeyoung Park's imaginative debut feature blends the body horror of early David Cronenberg with the witty eccentricity of Quentin Dupleux and adds its own flavours of melancholy and wistfulness. The result is intriguingly different and full of promise, marking Park as a talent to watch. Screenings at Bucheon and Fantasia should start to spread the word among adventurous genre fans.
Telling a story but never hidebound by any conventional narrative, The Fifth Thoracic Vertebra is built around images, encounters and impressions
Committed to "personal, independent filmmaking", Park has been a prolific director of short films in recent years including Cashbag (2019), Godspeed (2020) and The Luxury Staycation (2021). His first feature-length work begins with some onscreen words about the lifespan of fungi; it is generally considered short but a sentence drily concludes " there are always variables".
We then move to Gangbuk-gu in a wintry Seoul and learn that this is 337 days before birth. Exasperated removal men give up on a tardy client, leaving their possessions in a snow-filled street. Gyeol (Moon Hyein) belatedly arrives to single-handedly move her worldly goods, including a mattress, into an apartment where her boyfriend Yoon (Haam Seokyoung) lies sleeping. The mattress has a label attached promising a "fantastic combination of sleeping science and human engineering". When the couple subsequently break up, they leave behind a fungus on the mattress that continues to grow, seeming to feed on the misery and despair of the humans who come into contact with it.
The Fifth Thoracic Vertebra follows the life of the mattress as it is abandoned, moved, deteriorates and becomes host to a creature who feasts on the vertebrae of its victims. Park uses POV shots of the mattress out in the world as if it were an alien that had landed on earth. He makes the most of a sound mix that gives a voice to whatever is lurking within it; there are grumbles, gravelly groans, gloopy squelching and the noise of laboured breathing. We catch glimpses of the creature and watch something undulating in the mattress innards.
The mattress comes into contact with an unhappy couple, a dying woman and a van driver celebrating his 37th birthday on the road with a modest cake and a single candle. Extreme close-ups lends an oppressive intimacy to the moments when couples decide to break-up. The creature in the mattress is drawn to loneliness and longing, but also seems to yearn for touch and human contact that extends beyond chomping through parts of the spine.
The icky elements of the film are modest, as Park strives for something more soulful and otherworldly. Coloured filters and gaudy production design convey some of the extreme emotional states. Time lapse photography captures a sense of decay in an apartment. Credits keep us informed of the dwindling number of days until birth and the vast number that follow afterwards. There is a dreamlike quality to the entire film and some strangely alluring images of the verdant spreading mass of the fungus on the mattress and the blotches of white mould that have started to form. Late in the film, there is a one memorable sequence gliding through a massive collection of fungi suggesting the entire planet is under threat.
Telling a story but never hidebound by any conventional narrative, The Fifth Thoracic Vertebra is built around images, encounters and impressions. Park confronts human suffering in a time of climate change and ecological disaster. He teases out the bizarre in the everyday and finds beauty in moments of horror. His first feature may be unpolished but it shows a good deal of unsettling originality.
International sales: Indie Story Inc. indiestory@indiestory.com
Producer: Jeong Sanhee
Cinematography: Syeyoung Park
Production design: Jeon In, Kim Terri
Editing: Park Syeyoung
Music: Han Minhee
Main cast: Moon Hyein, Haam Seokyoung, On Jeongyen , Jung Sumin