Dir: Joel Edgerton. US. 2015. 108 mins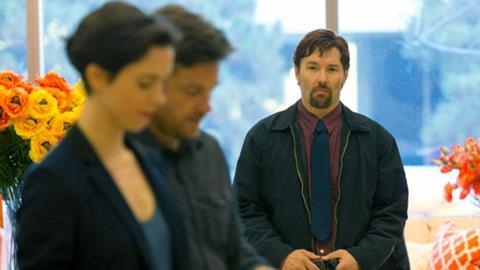 The Gift, feature directing debut of Australian actor Joel Edgerton, is a film of two halves. Initially, it plays like an atmospheric but predictable stalker thriller with not much more than style – and maybe the casting of the always watchable Jason Bateman – to recommend it. Later, though, it turns into a considerably more intriguing and twisty psychological drama with a distinctly European flavour and a potentially valuable marketing hook.
The Gift points to a new career path for Edgerton, one of the members of Australian production collective Blue-Tongue Films.
That hook will come in handy when new mini-studio STX opens the Jason Blum-produced thriller wide in the US on August 7, pitting the film against several much bigger and more obviously commercial summer contenders. STX's domestic marketing push, with its emphasis on bloggers and social media, could provide some pointers for the independents distributing The Gift in international territories later in the summer.
Edgerton, who previously wrote and starred in 2013 Australian police thriller Felony, makes an assured start behind the camera, working from his own script to introduce corporate up-and-comer Simon (Bateman, last seen in Horrible Bosses 2) and kindly partner Robyn (Rebecca Hall), a young and apparently happy couple relocating, for his work, to an impressive new home in Los Angeles.
A chance meeting with Gordo (Edgerton, most recently seen on screen in Exodus: Gods and Kings), a forgotten and less successful high school acquaintance of Simon's, leads to unexpected gifts and a series of slightly awkward social encounters.
When Simon decides, against Robyn's pleas, to end the uncomfortable relationship, Gordo turns sinister. And when a secret shared by the former schoolmates comes out, it threatens to destroy Simon and Robyn's marriage.
As a stalker thriller, the film never looks likely to rise above genre conventions. Edgerton uses familiar devices – shock cuts, loud noises, slow pans into creepy spaces – to create tension, and plot turns are obviously flagged.
But things get much more interesting when the focus of the drama shifts away from Gordo's quest for revenge – first to Robyn, who it turns out is struggling to get over a miscarriage, and then to Simon. Bateman, mostly known these days as a comedy nice guy, effects the character's transformation from caring husband to snarling bully with impressive skill. And the film seems to be using the transformation to take digs at middle class hypocrisy and dog-eat-dog capitalism.
In its final twist, The Gift turns back into something more contrived and generic. But at least by then it has given summer audiences something to chew on and pointed to a new career path for Edgerton, one of the members of Australian production collective Blue-Tongue Films.
Production companies: STX Entertainment, Blumhouse Productions, Blue Tongue Films
US distribution: STX Entertainment
Intl sales: Sierra Affinity, www.sierra-affinity.com
Producers: Joel Edgerton, Rebecca Yeldham, Jason Blum
Cinematography: Eduard Grau
Production designer: Richard Sherman
Editor: Luke Doolan
Costume designer: Terry Anderson
Website: http://giftmovie.com/
Main cast: Jason Bateman, Rebecca Hall, Joel Edgerton