Faithful, handsome adaptation of Donna Tartt's Pulitzer Prize-winning novel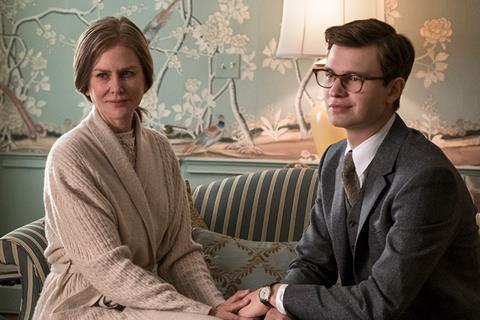 Dir: John Crowley. US. 2019. 149mins

John Crowley is becoming the master of the elegant, well-mannered literary adaptation. His first film since the Oscar-nominated Brooklyn (2015), is a languid, impeccably crafted adaptation of the Pulitzer Prize-winning Donna Tartt novel. Respectful of the source material's complex narrative and lengthy cast of characters, it emerges as an absorbing reflection on loss, sorrow and the power of great art to comfort and endure. It should prove a prestige, upscale attraction for Warner Brothers, who are releasing internationally.
That web of dense storytelling creates a challenging drama
Tartt's novel was widely praised for its Dickensian sweep, and there are echoes of David Copperfield or Oliver Twist in the picaresque tale of Theodore Decker, played as an adult by Ansel Elgort. The story begins in a wintry Amsterdam where the canals shimmer, snowflakes tumble and Theo has reached the end of the line. In flashbacks we learn of everything that led to this moment. As the film constantly folds back on itself, there is a layering of memory that builds like paint on a canvas.
The defining moment for the young Theo (Oakes Thegley) is a childhood trip to the Metropolitan Museum in which a bomb blast killed his mother. In the smoke and confusion that follows, Theo takes possession of a priceless 17th century oil painting called The Goldfinch. He allows the world to believe it has been destroyed.
It is a day that splits his life into a before and after. He is given a temporary home by a schoolfriend's wealthy New York family. Mrs Barbour (Nicole Kidman) treats him as one of her own, sensing a kindred spirit in his love of music, literature and painting. His fortunes change again when his unreliable father Larry (Luke Wilson) suddenly swoops into town and carries him off to a new life in Las Vegas. The comforting luxury of Manhattan gives way to a home in the desert that feels like the end of the world. He does find a friend in incorrigible new schoolmate Boris (Finn Wolfhard).
The one constant in his ever-changing world is the continued ownership of a painting that has become a lasting link to his late mother. Theo's story unfolds as a remembrance of the people that have marked his life for good and bad; the ones who nurtured and the ones who stifled. Romance, betrayal, broken hearts and fractured friendships add to the sense that life is just a stream of connections being forged and links being severed. That web of dense storytelling creates a challenging drama that can feel a little meandering and aloof in places as it strives to maintain focus and still piece together all these diverse elements.
The level of craft cannot be faulted. The production design creates a vision of tasteful Manhattan homes that look like art galleries and a basement antiques store that is crammed with furniture and hidden treasures. Roger Deakins' cinematography is a star in its own right, reflecting emotional states in the soft peach light in a bedroom where Theo visits a girl, and the grey clouds of ash that swirl in the aftermath of the museum explosion.
The stand out performance in a strong ensemble cast comes from Oakes Fegley as the young Theo. Sporting Harry Potter glasses and a permanently furrowed brow, he deftly conveys the shifting, lurching emotions of an orphan cast adrift, never knowing if he will ever feel secure again.
Production companies: Color-Force, Amazon Studios
International distribution: Warner Bros
Producers: Nina Jacobson, Brad Simpson
Screenplay: Peter Straughan, based on the novel by Donna Tartt
Production design: K. K.Barrett
Editing: Kelley Dixon
Cinematography: Roger Deakins
Music: Trevor Gureckis
Main cast: Ansel Elgort, Nicole Kidman, Aneurin Bernard, Finn Wolfhard