Dir: Clara Law. China. 2010. 118 mins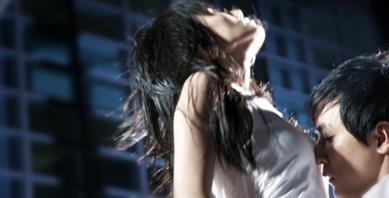 Clara Law's beautifully absorbing fable is a lush and at times entrancing moody melodrama that is highlighted by the quite wonderful performance by the enchanting Yolanda Yuan who plays dual roles. Though Like a Dream flies close to out-and-out artiness at times, it has the class and composure to intrigue overseas buyers and could well be a festival fixture.
Yolanda Yuan is a real revelation in the twin roles.
The film mark's Law's return to narrative filmmaking since her 2000 film The Goddess Of 1967, and her new film is modest on one level (it is virtually a two-hander, with only a few other minor supporting characters) but is equally ambitious on another, as it attempts to tell a cross-continent story of love and obsession both in dreams and in waking-life.
Daniel Wu plays an American-born Chinese living in New York who is increasingly distracted by vivid dreams of a stylish woman (Yolanda Yuan) in Shanghai who is traumatised and needs his help.
When in China on business he decides to see if there is truth in his dreams, but only ends up finding the woman's mirror image, but in the form of an unsophisticated girl from the regions (Yuan again).
She agrees to travel to Shanghai to look for the mysterious woman, but as the real-life couple draw closer, his dream world encroaches on their fledgling relationship.
Yolanda Yuan is a real revelation in the twin roles - glacial and intense in the dream role and infectiously joyous and playful as the country girl. She gives the film its much-needed drive and energy, and counter-balances Daniel Wu's one-tone on-screen depressive personality. The film is beautifully shot, with the dream scenes a burnished blue tone that makes the most of the empty Shanghai street, while the music score is elegant and atmospheric.
The film comes close to overstaying its welcome as writer-director Law allows the ending to meander close to pretentiousness, but the day is ultimately saved by Yuan's charisma and joyfulness.
Production company: Lunar Films Company Ltd
International sales: Distribution Workshop. www.distributionworkshop.com
Producers: Eddie Fong, Peggy Chiao
Cinematographer Sion Michel
Editor: Steve Doyle, Jill Holt
Music: Paul Grabowsky
Main cast: Daniel Wu, Yolanda Yuan