Ex-convicts take up residence in a Japanese seaside town in Yoshida Daihachi's black comedy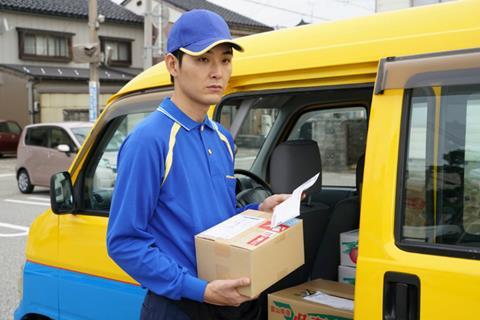 Dir: Yoshida Daihachi. Japan. 2017. 126mins.
Weird and whimsical, Yoshida Daihachi's black comedy The Scythian Lamb, about a city hall official who oversees a programme bringing six ex-convicts to a peaceful Japanese seaside town, is certainly bonkers — but all the better for it.
The film's tonal shifts are masterfully orchestrated through its interesting mix of dark humour, romance and drama
Renowned for his wacky storytelling, admirers of Yoshida's work including feature debut Funuke Show Some Love, You Losers!, which premiered in Cannes Critics' Week in 2007, should embrace his latest feature. Following its Busan bow, further festival invitations are likely.
Based on Tatsuhiko Yamagami and Mikio Igarashi's manga Hitsuji no Ki (The Sheep Tree) and set in the coastal town of Uobuka, the film follows a city official called Tsukisue (Ryo Nishikido) who is tasked with running a new government-sponsored programme that paroles low-risk prisoners. A local government guarantee is seen as sufficient, and the convicts' sentences are reduced, but they have to stay in the town for ten years. Tsukisue's boss sees this as not only helping reduce public costs, but also to fight rural depopulation.
It's soon revealed, however, that these low-risk prisoners are killers, with one man having been in the yakuza, and it's up to Tsukisue to ensure that their crimes are kept under wraps. This soon becomes more than just a job for Tsukisue, as these ex-cons begin to affect his personal life. In particular repeat offender Miyakoshi (Ryuhei Matsuda), who is now working as a delivery man, is dating Aya (Fumino Kimura), the girl Tsukisue seems to have feelings for.
Masahito Kagawa's screenplay is expertly paced despite its rather long duration, while the film's tonal shifts are masterfully orchestrated through its interesting mix of dark humour, romance and drama along with some adrenaline-driven moments culminating in a thrilling climax. Technically, Yoshida's execution is relatively straightforward, but effective.
Japanese pop idol Ryo Nishikido delivers a convincing performance as the assiduous city official, while the remainder of the cast are equally notable.
Production Company: Asmik Ace, Inc.
World Sales: Asmik Ace, Inc kayo@asmik-ace.co.jp
Producer: Yoke Ide
Screenplay: Masahito Kagawa (Based on Tatsuhiko Yamagami & Mikio Igarashi's manga Hitsuji no Ki (The Sheep Tree)
Cinematography: Akiko Ashizawa
Production Design: Norifumi Ataka
Editor: Takashi Sato
Music: Tatsuo Yamaguchi
Cast: Ryo Nishikido, Ryuhei Matsuda, Fumino Kimura, Kazuki Kitamura, Yuka, Mikako Ichikawa, Min Tanaka