Lou Ye spins a tangled web of corruption in Guangzhou politics and policing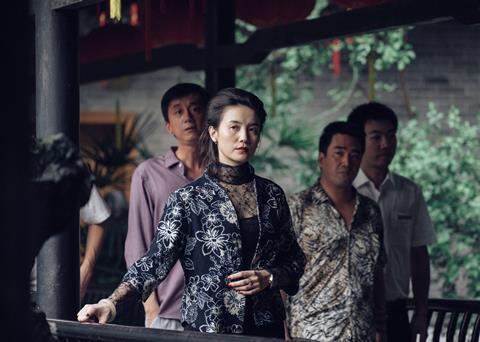 Dir: Lou Ye. China. 2019. 126mins
In The Shadow Play, sixth generation director Lou Ye, who first made his mark almost twenty years ago with the magical, mysterious Suzhou River, delivers an occasionally fascinating but ultimately messy story about a murder investigation set against a backdrop of corrupt Chinese property developers who are hand in glove with government officials. It's a feature that has reportedly been stuck in a censorship logjam for several months and has still not received a Chinese release despite receiving four nominations at the 2018 Golden Horse awards in Taiwan.
A chaotic plot stumbles its way towards a feeble denouement.
The choppy and often baffling storyline seem to imply a troubled edit. Lou, who received a five-year ban after premiering Summer Palace in Cannes in 2006, screened at Berlin (in the Panorama section) on the same day it was announced that another Chinese film, Zhang Yimou's One Second, had been pulled from the main competition, and a week after a Hong Kong film also abruptly disappeared from the line-up. In its current edit, The Shadow Play looks set for further festival play at best.
The film certainly starts promisingly, cutting from a courting couple's discovery of something macabre in a waterside park to aerial shots of a crowded, rubble-strewn district of Guangzhou, the sprawling, high-density capital of Guandong province. As we reach ground level, this deprived neighbourhood erupts into a violent citizens' protest against the proposed redevelopment of the district under local government planning department boss Tang Yijie (Zhang Songwen) – who will be dead before the night is out.
It's an exhilarating intro, but the energy slowly disperses as we are introduced to dishy young cop Yang Jiadong (singer turned actor Jing Boran), whose investigation leads him to the heart of Violet Gold, the well-connected construction company headed by the suave Jiang Zicheng (Qin Hao). A confusing series of flashbacks, each one dated with oddly precise subtitles specifying the scene's location, year, date and time, fills in the thirty-year backstory of university buddies Jiang and Tang, their subsequent alliance as corrupt developer and conniving city official, and the difficult trajectories of their two partners – Yang's emotionally fragile wife Lin Hui (Song Jia), and Jiang's wife and business partner Ah Yun (Taiwanese actress Michelle Chen).
Yang and Lin's pouting daughter, Xiao Ruo, a.k.a. Nuho (Ma Sichun) is just one of the temptations thrown in the path of a cop who seems oddly ready to jump into bed with potential suspects. By the time Yang is framed and forced to flee to Hong Kong, the story has become mired in information overload.
Shot by Taiwan-based DoP Jake Pollock with a mix of edgy handheld work and atmospheric neo-noir sequences, The Shadow Play features one of late Icelandic composer Johann Johannsson's last soundtracks – though perhaps not his most memorable
Lou Ye's film builds on his other work in some ways, in particular in its insistence that love, politics, history and urban fabric are not separate entities but tend to merge and fuse in ways that play havoc with investigations of the type that Yang is trying to carry out. There's an argument here about the muddling of personal and private space, about ethical codes fracturing under the strain of a new Chinese decadence. But it's poorly served by a chaotic plot that stumbles its way towards a feeble denouement.
Production company: Dream Factory
International sales: xule@dreamfactory.cn
Producers: Nai An, You Le
Screenplay: Mei Feng, Qiu Yujie, Ma Yingli
Production design: Zhong Cheng
Editing: Jolin Zhu
Cinematography: Jake Pollock
Music: Jóhann Jóhannsson, Jonas Colstrup
Main cast: Jing Boran, Song Jia, Qin Hao, Ma Sichun, Zhang Sonwen