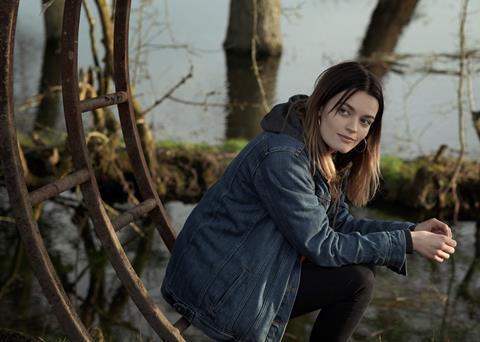 Dir: Phil Sheerin. Ireland, Canada. 2020. 92 mins
Water cannot conceal the past or wash away the guilt in The Winter Lake, an atmospheric Irish family drama set in a rain-sodden Sligo. Director Phil Sheerin's feature debut takes a slow-burn, character-driven approach, creating a film that is more cerebral than visceral. That could limit its commercial potential. A strong cast, including 2019 Screen Stars Of Tomorrow Emma Mackey and Anson Boon, should help it gain some attention following a world premiere at the Galway Fleadh.
The Winter Lake is effective at sustaining interest in what is being concealed and who can be trusted
The twisted ties between parents and children lie at the heart of The Winter Lake, the second filmed screenplay by writer/musician David Turpin after The Lodgers (2017). The ingredients here could lend themselves to a full throttle chiller but Sheerin reins them in, focusing on the emotional journeys of the four central characters.
In the aftermath of an initially unspecified incident, Tom (Anson Boon) and his mother Elaine (Charlie Murphy) abandon England and retreat to an old family home in Ireland. Cinematographer Ruari O'Brien makes the most of a well-chosen location that feels like the middle of nowhere. Ominous skies with a lone tree defying the battering wind make it look like Bronte territory. The rain never ceases. Everything is boggy and damp, especially an oppressive cottage that has few amenities and dodgy electrics.
Exasperated Elaine operates in a permanent strop, angry at herself and her son about their situation. "Us being here is your mess," she shouts. At least one character comments on how young she is to have a teenage son and that invites speculation on her past. Played with suitable intensity by Anson Boon, Tom is an odd loner of a lad; pale, nervy and uncommunicative. He collects the animal skulls left around the cottage and looks like he is on the road to becoming the next Norman Bates.
The diminishing levels at a local turlough (a disappearing lake) brings a sack driting to the water's edge. Tom's curiosity leads him to look inside where he discovers the skull and bones of a baby. It is the first in a series of revelations (including Tom's anger management issues) that allows us a greater understanding of the characters and their relationships.
The nearest property to that of Elaine's family is owned by the avuncular Ward (Michael McElhatton), another single parent who is very protective of his daughter Holly (Emma Mackey). The parallels in their circumstances creates an initial connection between the two lonely adults and also oblige the two misfit youngsters to spend time together. Holly is a bolder, more worldly figure than Tom but she too has secrets that have been kept hidden from the world.
The Winter Lake is effective at sustaining interest in what is being concealed and who can be trusted. Is Ward too good to be true? Is Holly as manipulative as a femme fatale? Unfortunately, the answers to these questions all tend towards the unsurprising as we rush towards a melodramatic climax. Speeches designed to reveal home truths about character never cut as deep as they should, especially Elaine's big declaration: "I know I'm a terrible mother but I'm not a terrible person."
In the end, it is that soggy, oppressive atmosphere and the quality of the acting that standout in The Winter Lake rather than the rather predictable story.
Production companies: Tailored Films, Creativity Capital, Title Media
International sales: Epic Pictures sales@epic-pictures.com
Producers: Ruth Treacy, Julianne Forde
Screenplay: David Turpin
Editing: John Walters
Cinematography: Ruairí O'Brien
Production design: Emma Lowney
Music: August Murphy King
Main cast: Charlie Murphy, Emma Mackey, Anson Boon, Michael McElhatton.