Seven short films mix documentary and fiction to paint a portrait of pandemic life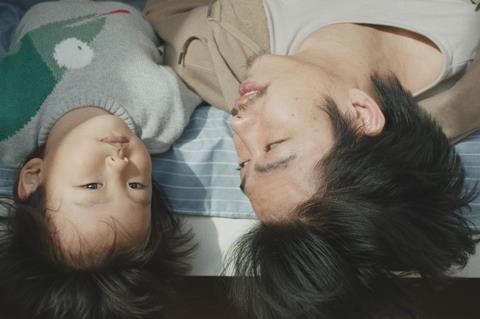 Dirs: Jafar Panahi, Anthony Chen, Malik Vitthal, Laura Poitras, Dominga Sotomayor, David Lowery, Apichatpong Weerasethakul. 2021. 121mins.
The marvellous omnibus The Year Of The Everlasting Storm approaches the Covid-19 pandemic not so much as a physical event but, rather, as a state of being, presenting a series of poetic sequences that capture the anxiety, uncertainty and isolation. The film's seven esteemed directors approach a difficult subject with grace and humility, resisting the impulse for sweeping proclamations in order to pinpoint the small human moments that endured even during these dark times.
An intimate reaction to a global crisis that is piercing in its beauty
This Cannes Special Screening features, among others, two festival veterans (Jafar Panahi, Apichatpong Weerasethakul) and an Oscar-winning documentarian (Laura Poitras, Citizenfour). Made in secret and filmed across several continents, Everlasting Storm is hardly the first project to be shot during the pandemic that addresses that surreal reality head-on, but the contributors' cachet should generate considerable arthouse buzz.
Consisting of three non-fiction segments and four narrative instalments, the film is refreshing in its understated modesty. If anything, the shorter running time seems to energise the directors, who tell miniature stories with a minimum of fuss but careful attention to the emotional fallout of life under quarantine.
Panahi's 'Life' is a droll look at his family during shutdown, his camera often lingering on his gigantic, comically serene iguana Iggy. Although hardly momentous, 'Life' astutely observes the sense of limbo that descended on those suddenly housebound. (And, of course, Panahi's own history of house arrest in Iran adds sting to the proceedings — ironically, he was uniquely prepared to be cut off from the outside world.)
But Everlasting Storm's domestic portraits aren't always lighthearted. In the spare drama 'The Break Away', Anthony Chen, who won the Camera d'Or for Ilo Ilo, examines a young married couple (Zhou Dongyu, Zhang Yu) slowly unraveling while being cooped up with their boy. Dominga Sotomayor's 'Sin Titulo, 2020' is a wistful snapshot of a singer with two very different daughters — she feels distant from both of them, even though one lives close by. These muted investigations into the personal fault lines exacerbated by the stress and loneliness of quarantine are exceedingly lovely.
Perhaps not surprisingly, the documentary segments bear a sharper edge. Body Cam filmmaker Malik Vitthal follows Bobby Yay Yay Jones, a father fighting for custody of his three children, who were taken away by social services. Mixing animation with Jones' smartphone interactions with his kids, 'Little Measures' tackles a fixture of quarantine cinema — the FaceTime conversation — but places it in a more sober setting as this loyal dad struggles to be a presence in his sons and daughter's lives.
Poitras' riveting 'Terror Contagion' addresses the pandemic from a unique angle, shedding light on the NSO Group; an Israeli security firm accused of launching cyber attacks against activists and journalists. The documentary disturbingly pursues a different kind of virus — the NSO Group's weapon is malicious malware — but as with Citizenfour, Poitras pulls back to examine the insidiousness of global surveillance, particularly during Covid.
With no weak links, Everlasting Storm finishes strongly with David Lowery's moody 'Dig Up My Darling' — a moody character study concerning a woman (Catherine Machovsky) in search of unconventional treasure — and Weerasethakul's sublime 'Night Colonies', easily the omnibus' most abstract and haunting chapter. Filming a growing swarm of insects that descend on a bed, 'Night Colonies' hints at everything from biblical plague to the deteriorating mental state of anyone trapped indoors for too long. (There's also a dash of political commentary included.) Like his Everlasting Storm cohorts, Weerasethakul aims for an offhand, intimate reaction to a global crisis that is piercing in its beauty.
Production companies: Animal Kingdom, Neon
International sales: The Match Factory, info@matchfactory.de
Producers: Brad Becker-Parton, Andrea Roa, Jeff Deutchman
Screenplay: Anthony Chen, David Lowery
Editing: Jafar Panahi, Hoping Chen, Rab Bradlea, Sabine Hoffman, Laura Poitras, Catalina Marin, Apichatpong Weerasethakul
Cinematography: Lv Qing
Music: Shahram Shafi, Darren NJ, Flying Lotus, Raman Dlamii, Brian Eno
Main cast: Zhou Dongyu, Zhang Yu, Francisca Castillo, Rosa Garcia-Huidobro, Rita, Catherine Machovsky, Bill Callahan, Jude Swanberg