Three interconnected stories tell of life in modern-day Algeria in Karim Moussaoui's feature debut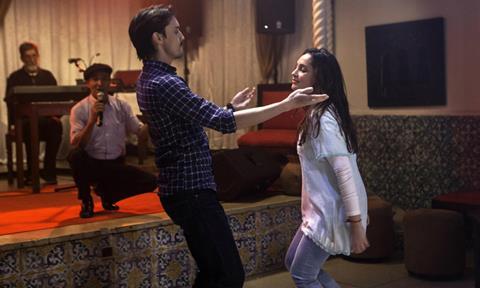 Dir Karim Moussaoui. France/Germany/Algeria/Qatar. 2017. 113mins
Three interlinked, cross-generational stories aim to channel the emotional, political and moral mood of contemporary Algeria in director and film programmer Karim Moussaoui's debut feature. As its title suggests, this is a North African country in anxious limbo - "at a standstill", as one character puts it - and the film reflects this insecure stasis in both good and bad ways
It's heartening to see such delicate stories of ordinary people come to the fore in a country whose filmmakers faces enormous hurdles
It's the 'documentary' side of Until the Birds Return that will perhaps prove to be its arthouse selling point for international audiences: roaming far and wide across Algeria's urban and rural areas, entering Westernised upper-middle class city apartments and shanty-town hovels, this is very much a film about figures in a landscape, and subject to that landscape's pressures.
There's an observational authenticity that is refreshing in an audiovisual culture whose attempts at self-analysis are too often skewed by melodrama. It's also heartening to see such delicate stories of ordinary people come to the fore in a country whose filmmakers faces enormous hurdles; technical, financial and bureaucratic.
Yet the film's stories, of property developer Mourad, reluctant bride-to-be Aïcha and neurologist Dahman, are essentially intimate character sketches, with too little thematic resonance to act as a state of the nation fresco and not enough shared chords to mesh on a purely dramatic level.
Connected in narrative pass-the-baton style, each of the stories begins quietly - perhaps excessively so - taking a long run-up to the dramatic meat of the story. First up is Mourad (Mohammed Djouhri), a lived-in Algiers-based property developer who looks a bit like a Maghrebi Walter Matthau. At work, his bid for a major hospital contract is, to say the least, financially messy; at home, he has to deal with a work-shy son from his first marriage and a young second wife who feels neglected and wants to return to France.
Mourad's failure to act, or to inform the police, when he witness a vicious beating in a deprived suburb is echoed in the last of the film's three 'short stories' - that of successful, careerist neurosurgeon Dahman (Hassan Kachach), who is shocked to hear that he is the subject of gossip regarding a gang rape perpetrated during the Algerian Civil War of the 1990s.
The central story is a simpler tale of a driver, Djalil (Mehdi Ramdani) who is asked to drive Aïcha (Hania Amar) and her parents south into the arid Aurès district where she is due to marry an older man. In the course of the drive, it becomes clear that Aïcha and Djlalil are by no means strangers.
Co-written by Moussaoui and Maud Ameline, the script, sees its characters forced to take decisions, or being governed by decisions taken in the past. In this way, it suggests that a country's fate and moral tenor may rest on such small personal choices; but also that our environment doesn't always leave us free to make them.
Inset shots of desert landscapes, bleak half-built suburbs and clouds behind lines of lampposts drive the point home, while the soundtrack - which includes one deliberately out-of-nowhere musical dance number towards the end of the Aïcha and Djalil story - charts a country torn between well-behaved European classicism, rock moves and the earthy local Raï folk tradition
Production companies: Ad Vitam, Les Films Pelleas, Niko Film, Prolégomènes
International sales: MK2 Films, juliette.schrameck@mk2.com
Producers: David Thion, Philippe Martin, Djaber Debzi, Nicole Gerhards
Screenplay: Karim Moussaoui, Maud Ameline
Cinematography: David Chambille
Production design: Hamid Boughrara
Editor: Thomas Marchand
Main cast: Mohamed Djouhri, Sonia Mekkiou, Mehdi Ramdani, Hania Amar, Chawki Amari, Hassan Kachach, Nadia Kaci, Samir El Hakim, Aure Atika