Dir: Hong Sang-soo. South Korea. 2016. 86 mins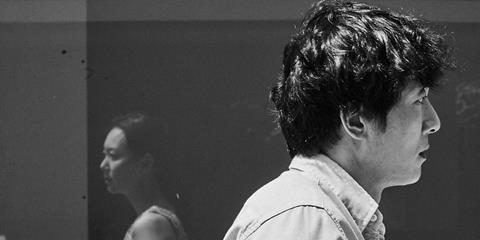 With this enigmatic romance, Hong Sang-soo continues in the same intellectually playful vein that he explored in last year's Right Now, Wrong Then. This is a film which, through use of characters who may or may not be doppelgangers, memories which may or may not be faulty, leaves us with questions that it resolutely refuses to answer.
Ultimately, the film makes a case that perhaps it's better not to know everything about the person you love.
The fact that the director is a perennial arthouse favourite coupled with the gently comic tone of this film should ensure a healthy festival run. Following its premiere at Toronto, the film will screen at San Sebastian and the New York Film Festival. Theatrical prospects are less certain: there's a nebulous, slippery quality to the storytelling which may make it a tough picture to promote. It doesn't have the formal daring of Right Now, Wrong Then. Still, markets which responded to Hong Sang-soo's previous films should be open to this one.
Youngsoo (Kim Joo-hyuck), a painter, is coming to terms with the terminal illness of his mother. But in a device typical of the sleights of hand later in the film, a conversation about her sickness with a well meaning friend (Yu Junsang) turns out to be about something else altogether.
The friend, who visibly recoils when Youngsoo talks about his girlfriend Minjung (Lee You-young), mentions an incident witnessed by mutual acquaintances. Minjung was spotted drinking heavily in a bar and arguing with a man. Youngsoo protests that, no, that couldn't possibly be Minjung, she had promised to curtail her alcohol consumption and was limited to a maximum of five drinks per evening. The doubt eats away at him however, and after a heated argument that night, Minjung calls time on their romance.
The film is broken up into chapters which are divided by a black screen and an upbeat musical motif. In the second instalment, a heartsick Youngsoo has taken to loitering outside his ex-girlfriend's appointment and plaintively questioning her co-workers about her absence. Meanwhile, a girl who may be Minjung or may look just like her has a series of encounters with other men. "I have never met a truly impressive man" she says to one obviously smitten suitor, who looks comically crestfallen at the implied slur.
Although she is repeatedly approached by men who say they recognise her, usually from an evening of boozing, she denies knowing any of them. One of them she tells she has a twin sister. But is she a liar? Are there multiple Minjungs, all wreaking havoc on the hearts of the men who hit on her? Or is it all in the mind of Youngsoo, who realises too late that he misses her and wants to rekindle their romance.
Hong Sang-soo uses his trademark long takes, with occasional zooms, to capture the meandering conversations that play out between the characters. It's a technique which places emphasis on the performances. Fortunately, the actors are more than up to the task, particularly Lee You-young who is as beguiling as she is elusive. Ultimately, the film makes a case that perhaps it's better not to know everything about the person you love. And sometimes you just need to shed the baggage and start the relationship again from the beginning.
Production company: Jeonwonsa Film Co.
International sales: Finecut cineinfo@finecut.co.kr
Producer: Hong Sang-soo
Screenplay: Hong Sang-soo
Cinematography: Park Hongyeol
Editor: Hahm Sungwon
Original score: Dalpalan
Main cast: Kim Joo-hyuck, Lee You-young, Kwon Haehyo, Yu Junsang