International Film Festival Rotterdam (IFFR) to deal with the zeitgeist topic in "a playful and provocative way".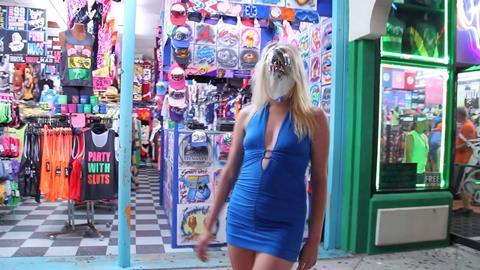 This is a year in which gender discussions have moved right into the mainstream. Eddie Redmayne is Oscar nominated for his performance as a transgender artist in The Danish Girl. Catilyn Jenner, previously known as Bruce Jenner, has been a source of endless fascination to the gossip columnists in the US while boxing promoter Kellie Maloney (formerly Frank Maloney) has provoked plenty of discussion in the British press.
In IFFR sidebar He/She/X, programmer Inge ds Leeuw aims to look at gender issues in a playful and provocative way.
The programme consists of features and shorts all addressing ideas of "gender fluidity." There is also an accompanying exhibition featuring videos and instalations, including a "Gender Swap Machine".
"It has been so popular right now. You see it in films, television and in the mainstream," de Leeuw said of the way debates about gender fluidity and gender identity have become increasingly commonplace. "We thought it was a nice point in time to see what is happening in popular culture."
One topic the programme is foregrounding is "online representation" of gender identity. As ds Leeuw points out, many young people don't necessarily accept the idea of fixed gender identity.
"Younger people think, 'Yeah, we can be whatever we want. When you represent yourself online, you can be whatever you want. I think that is going to come back in real life (too). You can be anything on the spectrum," de Leeuw suggested. "It's about being individual and being able to choose."
De Leeuw was not enthusiastic about Tom Hooper's The Danish Girl. It was "a bit conventional, a bit old fashioned."
Her programme is not about "the literal transformation of sex" but "about the feeling," the idea that the gender is fluid and that there is a space in which people can experiment with identity.
De Leeuw has not chosen any documentaries. "I didn't want this to be an activist programme," she said. Nor has she tried to lecture festival goers. The idea is more about celebrating non-conformity and gender difference and encouraging experimentation.
Queer panel
There will also be Tiger Pro Panel discussion at IFFR today (Feb 3) titled ID: gender(dot)net - Commodifying the Queer.
The debate will consider how films (and television) by, for, featuring and /or about LGBT, gender fluidity, queer Identity, queer activism can infiltrate the marketplace in ways that defy previous limitations and create new ones.
The panel incldues Pedro Marum (curator, Rabbit Hole), Benjamin Crotty (director of CineMart project Ursa Major), Martin Ester Bergsmark (director or CineMart project Wild Princess), Stephen Kent Jusick (festival director MIX NYC), distributor Philippe Tasca (Outplay), filmmakers Natasha Mendonca, K8 Hardy, A. Liparoto. It will be moderated by Madeleine Molyneaux.