EXCLUSIVE: Debut feature, starring Brett Gelman, Michael Cera and Judy Greer, to get international premiere at Rotterdam.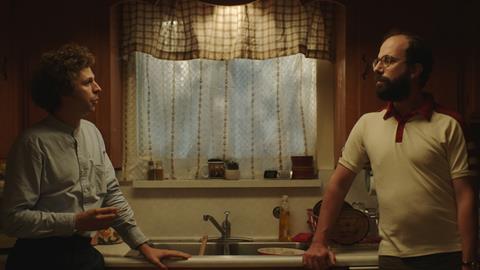 US comedy-drama Lemon by writer-director Janicza Bravo will open the 46th International Film Festival Rotterdam (IFFR) on 25 January.
Bravo's debut feature will get its international premiere at the festival following its world premiere in Sundance.
Lemon tells the story of Isaac, a gawky forty-something from Los Angeles, whose life is not going as he would like. Accepting things doesn't come naturally to him, he has to face the fact that his girlfriend has left him and his acting career mostly consists of commercials about diseases.
Co-writer Brett Gelman (of Adult Swim series Eagleheart), Bravo's husband, plays the lead role alongside Judy Greer (Ant-Man), Nia Long (The Fresh Prince of Bel-Air) and Michael Cera (Juno).
Both Gelman and Bravo are set to attend the screening.
The film is produced by Burn Later Productions, Killer Films and CYRK. David Bernon, Paul Bernon and Sam Slater produced the film with Han West and Houston King.
David Hinojosa and Christine Vachon of Killer Films executive produced, along with Bravo and Gelman. Rowan Riley co-produced.
Bero Beyer, IFFR festival director, said: "Janicza Bravo is the kind of filmmaker who, through her love for film and for people, is able to create a picture of our present time in a very unique way. Her debut, Lemon, tells the stories of people who are lost in a world of their own making. Bravo and her formidable cast do so in a fresh, witty and at times painful way. We are proud to open the festival with her film."