Anyone doubting the effectiveness of Rotterdam's Hubert Bals Fund need only look at the make-up of next month's Berlinale competition.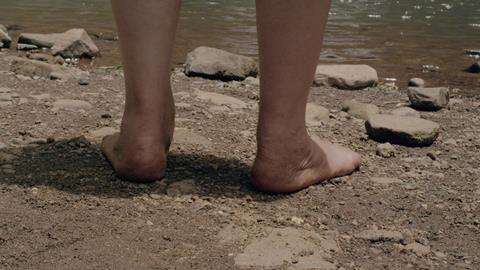 There are no fewer than three HBF-backed features in the hunt for this year's Golden Bear: Lav Diaz's A Lullaby To The Sorrowful Mission, Cross Current by Yang Chao and Inhebbek Hedi (Hedi) by Mohamed Ben Attia
HBF provides grants to filmmakers from Africa, Asia, Latin America, the Middle East and parts of Eastern Europe. The Fund, established in 1989, takes its name from the Festival's founder, Hubert Bals, and has long been recognised as an integral part of what IFFR offers.
A total of 13 titles in Rotterdam's programme were made with HBF support. That, suggests Iwana Chronis, Manager HBF, is "about average".
Four are world premieres including two Tiger competition contenders, La Ultima Tierra from Pablo Lamar (Paraguay) and Oscura Animal from Felipe Guerrero (Colombia.) Both of these had Dutch co-producers, Fortuna Film for Lamar and Viking Film for Guerrero.
HBF now has €300,000 in annual backing from the EU Media Programme's Creative Europe programme to support European co-producers, distributors and exhibitors working with filmmaking talent from "developing" countries.
Projects it has backed through HBF+Europe recently included Luxembourg, the latest feature from Myroslav Slaboshpytskiy (director of 2014 critical hit The Tribe) which is sold by Alpha Violet, and Monos, a new feature from Alexis Dos Santos and Alejandro Landes, sold by Le Pacte.
During the CineMart prizes later in the week, HBF will be announcing the films it will be supporting for distribution. This will offer €20,000 to up to four titles. During this year's Festival, HBF is also continuing its Brave Talk programme - a series of four interviews conducted by UK critic and programmer Geoff Andrew with directors of films dealing with social or political injustice.
The Fund's overall budget is at around €750,000.
"We are a lot more stable than we were a few years back," Chronis says of HBF's current financial situation. There was a period when the Fund's government backing was lost and its very existence was being called into question. Now, Chronis and her team are again able to look forward boldly. New IFFR director Bero Beyer champions their activities - and has himself co-produced HBF-backed films in the past.
There were five HBF-backed films at Cannes last year and it is very unusual for a major festival not to have a Hubert Bals title somewhere in its selection. What makes the support all the more important is that it often comes at the very earliest stage of script development.
"It is wonderful to kick start these projects and see them end up in these fantastic places and doing so well," Chronis states.