The world premiere of Warren Beatty's long awaited Howard Hughes film will kick off the 30th edition of the Los Angeles festival at the TCL Chinese Theatre on November 10.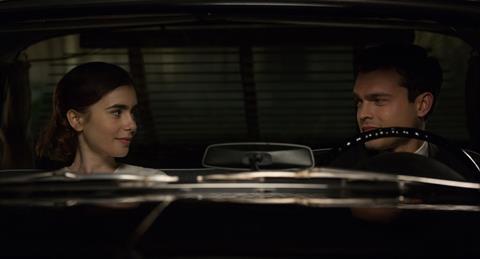 New Regency and 20th Century Fox's Rules Don't Apply marks Beatty's first directorial effort in nearly 20 years since Bulworth in 1998.
The story takes place in 1958 Hollywood and stars Lily Collins and Alden Ehrenreich as an aspiring actress and her ambitious driver who fall for each other as they attempt to navigate the world of their eccentric billionaire employer, Hughes.
Beatty plays the billionaire in his first on-screen appearance since Town & Country 15 years ago.
Joining him are Alec Baldwin, Annette Bening, Candice Bergen, Steve Coogan, Ed Harris, Haley Bennett, Matthew Broderick, Dabney Coleman, Taissa Farmiga, Megan Hilty, Oliver Platt and Martin Sheen. Fox opens the film on November 23.

"Warren Beatty has charmed and challenged moviegoers from his first moment on screen, and his talents as an actor, director, writer and producer have always transcended trends," said AFI president and CEO Bob Gazzale. "AFI is honoured to present the world premiere of his newest gift to America's cultural legacy."
"We are launching the 30th edition of AFI FEST with a new Warren Beatty film that takes place in 1950s Hollywood," said AFI FEST director Jacqueline Lyanga. "Romantic entanglements, the youthful pursuit of success and an outlandish billionaire are brought to life by a remarkable ensemble cast.

"On opening night, the TCL Chinese Theatre, the quintessential temple of cinema in Hollywood, will shine a light on Rules Don't Apply."
AFI FEST hierarchy will unveil the full festival line-up in October. Screenings, Galas and other events will be held at the TCL Chinese Theatre, the TCL Chinese 6 Theatres, the Egyptian Theatre and the Hollywood Roosevelt.
AFI FEST presented by Audi is set to take place from November 10–17.