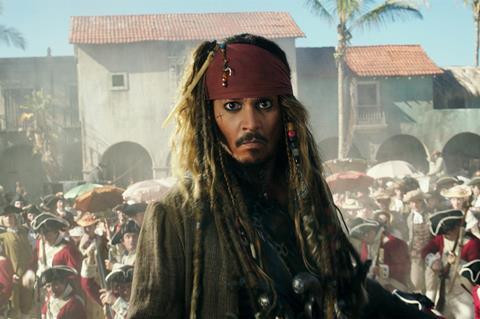 Russia became the biggest film market in Europe in 2017, overtaking France for the first time, according to a report by Russia's Nevafilm Research.
A total of 212.2 million tickets were sold at Russian cinemas in 2017, an increase of 10% on 2016. France sold 209.4 million tickets in 2017.
According to state funding body, the Russian Cinema Foundation, local Russian films accounted for 25.6% of the total admissions. It aims to increase this to 30% over the next few years.
Box office receipts totaled 53.3 billion rubles ($841m) in Russia in 2017. This compares with a total box office of approximately $1.6 billion in France and approximately $1.9 billion in the UK in 2017.
Local sports drama Going Vertical, about the controversial victory of the Soviet basketball team over the US team at the Moscow Olympics in 1972, was the biggest film of the year with a gross of approximatley $48m, followed by Pirates Of The Caribbean: Dead Men Tell No Tales which grossed $37m.
A cinema ticket in Russia costs just 251 rubles ($3.98) compared to an average of $7.3m throughout EU markets.
Cinema-going is one of the hree most popular leisure activities in Russia, according to research firm Ipsos Comcon. In 2017, 36% of residents of large cities in Russia said they went to the cinema at least once every six months. The most popular leisure activities are visits to shopping and entertainment centres, which also tend to house cinemas.