As the Sarajevo Film Festival gets underway, Screen considers the regional funding landscape.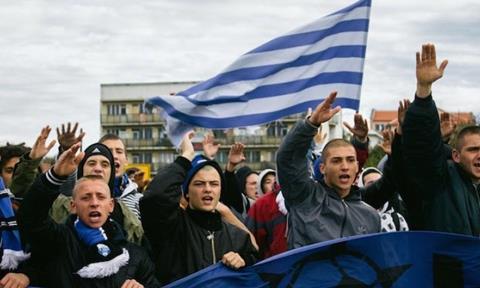 Film funds and national agencies in Southeastern Europe are more prevalent than at any point since the breakup of Yugoslavia in the 1990s.
However, while there is growing trust among filmmakers and producers that public funding for their projects is accessible - if not abundant - structural and political challenges still abound.
Below, Screen considers the public funding landscape across the Balkans.
Croatia
For five years the Croatian Audiovisual Fund (HAVC) was a shining example of a well-organised and appreciated institution in the region. In the last year, however, the organisation has experienced turbulent change and political interference, which resulted in CEO Hrvoje Hribar resigning in May.
Things are slowly getting back on track under new director Daniel Rafaelić, despite a recent dispute over funding for a Swiss documentary.
"Our greatest challenge at the moment is a further stabilisation and normal functioning of HAVC," says Rafaelić. "It was founded as a result of a consensus in the whole filmmaking community, and it is up to all of us to protect it from political and all other pressures."
Croatia remains well-known as the Balkan home for Game Of Thrones while Star Wars episode VIII also shot in the country last year. International production spend in the country leapt to €21m in 2015.
Serbia
Following a period of funding inactivity, things are looking up for Serbia's Film Centre Serbia (FCS) under director Boban Jevtić.
In 2015 Serbia entered Creative Europe's MEDIA programme: six projects from the territory were supported in the first year.
"When we were making Barbarians between 2010 and 2013, funding for production didn't come from FCS but from the Ministry of Culture, where no less than four ministers succeeded each other in this period - you can imagine how uncertain the situation was for filmmakers," says producer Milan Stojanović who is attending Sarajevo's CineLink with Ivan Ikić, director of Karlovy Vary-winning drama Barbarians, to present their new project Users.
"Recenty the FCS has been stable, especially in regard to regular competitions for support for local productions and minority co-productions."
Serbia's film and high end TV tax incentive scheme, which has been active since mid-2015, has proven popular with international producers with €40m (€25m for feature films) spent in the country on production and post-production services in 2016 and 2017. As a non-EU country Serbia also benefits from being able to offer the rebate to TV commercials.
Montenegro
The establishment of the Film Centre of Montenegro in December 2016 was a small but important addition to the region's funding ecosystem. The body began work in April and already has results to show for its endeavour.
"The Centre has taken over many international responsibilities from the Ministry of Culture like membership in European Film Promotion, and we are working on becoming a member of Eurimages," says the director of the Film Centre, producer Sehad Čekić.
"In July we introduced a tax incentive scheme modeled according to other successful initatives in the region, and the first call will be announced soon."
Slovenia
In October 2016, the region's most economically stable country Slovenia introduced its own cash rebate scheme of 25% (which can increase depending on a project's success) of qualified spending for foreign producers filming in the country on proejcts with a budget of €1m per year.
The first project to benefit from it is Daniel Alfredson's Intrigo. The first part of the proposed trilogy began filming in May in Slovenia and Belgrade.
Bosnia
The circumstances for institutions in Bosnia, Bulgaria, and Romania do not look as bright.
"It's never been tougher to get funding in Bosnia," says producer Alem Babić whose Our Everyday Life screened at 45 festivals and won 15 awards after its world premiere in Sarajevo in 2015.
"The current size of the budget for all films in the Federation of Bosnia and Herzegovina is only 450,000 euro a year, and the three public television broadcasters haven't invested significantly in films for years. Despite our success with the previous film, our new project Son received the same amount of funding, and we feel trapped by the disfunctionality of the system."
Romania
In Romania, which from the outside looks like a production powerhouse going from strength to strength on the festival circuit, the local industry still struggles for understanding from their domestic institution, the CNC.
"Last year we managed to pass a new law that was a compromise that suited most demands the industry had, but this year the parliament decided to cancel this law and to go back to the previous one, without consulting the industry," says director and producer Paul Negoescu, who is coming to CineLink's Works in Progress with a new project, Never Let It Go, after festival success with A Month in Thailand and a local box office hit in the shape of independently financed Two Lottery Tickets.
The proposed law introduced support to majority and minority co-productions, and provided help to local authorities to reopen and modernise theatres in the dilapidated exhibition network.
Bulgaria
Similarly, in Bulgaria, officials stick to an old system, depending on the National Film Centre where changes are slow and subject to a power balance between interest groups.
"The truth is our film funding system has not been working properly for years," says Bulgarian filmmaker Maya Vitkova whose first film Viktoria saw critical acclaim and festival success after its world premiere at Sundance in 2014, and is coming to CineLink with a new project, Afrika.
"Therefore we, a group of Bulgarian directors, whose work is internationally recognized, are trying to raise awareness and fight for necessary changes in the system."
Macedonia
Macedonia endured a significant political crisis this spring, which brought the country to a standstill. With events now stabilizing, international producers will be considering it for its 20% cash rebate on all expenditure not covered by funds coming from the state budget.
Albania
The Albanian National Centre of Cinematography, whose budget is stretched, is still finding ways to fund national films and co-productions. Early this year, the organisation announced funding for 18 films, including ten features, out of which six are debuts.
Those include Open Door by Florenc Papas, whose project is part of the regional First Films First training programme, funded by the Goethe-Institut, and is set to shoot in September, in co-production with Ukraine, Macedonia and Kosovo.
The Albanian funding body this year also established the Balkan Film Market, set to run in Tirana from Oct 2-7 and supported by Eurimages, which aims to connect film and industry professionals from Europe with countries of the western Balkans.
Kosovo
Kosovo's international presence has grown in the last two years with two features making it to Karlovy Vary's East of the West competition: Home Sweet Home by Faton Barjaktari in 2016, and Unwanted by Edon Rizvanolli this year.
The funding situation is similar to that in Albania, but the Kosovo Cinematography Center is doing its best: this summer they supported 18 projects, including four features and three minority co-productions, with a total of €800,000.
Greece
The Greek government is discussing the potential for a film and TV cash rebate scheme at the moment, however the tough economic climate means that a timetable for its implementation remains unknown.
Meanwhile, the Greek Film Centre is finally getting some positive feedback from local producers after a period of turbulence and unrest in part tied to the country's generally parlous economic situation.