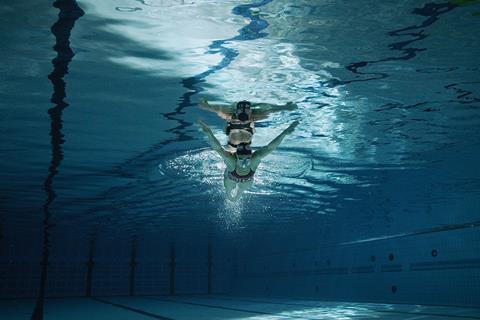 NFI World Sales has unveiled a first look image and a trailer from feature documentary Katinka, ahead of the launch of sales in Cannes.
Filmed over two and a half years, it tells the story of Katinka Hosszú, the three-time Olympic, seven-time World Champion Hungarian swimmer, dubbed the Iron Lady. Using in-depth interviews, it follows Hosszú as she prepares for the 2020 Summer Olympics in Tokyo which was delayed by Covid-19.
While we directly observe the story in the present, we get acquainted with our Katinka's past. Katinka talks about her childhood in Baja; about her first encounter with swimming; her grandfather, who was her first coach; about the first national and international competitions; and the first medals. She talks about her years of study in Los Angeles; her World Champion and Olympic Champion titles; her dizzying career; her three gold medals earned in Rio; but she will also talk about her personal life, her relationship with Shane Tusup, their work together and their divorce.
Special equipment was built for overhead and underwater swimming shots.
The project is directed by Norbert Pálinkás and produced by Tamás Lajos and Szupermodern Stúdió.
NFI World Sales is the sales arm of the National Film Institute Hungary (NFI).