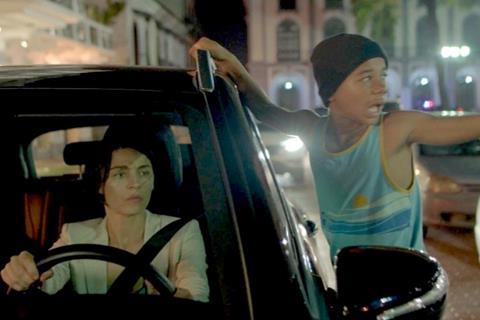 As part of our 2021-22 FYC Awards Screening programme, focused on the awards race, Screen is hosting an online screening of Panama entry Plaza Catedral on December 3.
Twice selected as Panama's Oscar nominee for his documentaries, Abner Benaim earns his third official entry with his second feature Plaza Catedral.
It centres on a woman who, while mourning the loss of her 6-year-old son in an accident, has her life turned upside down when teenager Chief (de Casta) asks her help after being shot in street conflict.
Watch the trailer below.
De Casta and Ilse Salas won the best actor and actress awards at Guadalajara Film Festival, where the film debuted in October 2021. It is produced by Apertura Films, Barracuda Films, Blond Indian Films. Luminosity Entertainment are handling international sales.
In a haunting echo, the film has been beset by tragedy; the film's lead actor Fernando Xavier de Casta was killed earlier this year, aged just 15, in reported gang violence.
Founded by Abner Benaim in Panama City, 2004, Apertura Films specialises in independent fiction and documentary films. Its most recent productions are Chance, Maids And Bosses, Invasion, Ruben Blades Is Not My Name and Plaza Catedral.
View full Profile