The Shanghai International Film Festival (SIFF) rolled out the red carpet for the launch of its 25th edition with a wealth of stars that included Chen Kaige, Chow Yun Fat, Jason Statham, Shen Teng, Nicholas Tse, Wu Jing and Zhu Yilong.
The glitzy display on the red carpet marked a grand return to a fully in-person event in China's most vibrant cosmopolitan city after two hybrid and one cancelled editions due to the Covid-19 pandemic.
SIFF is back with great fanfare as 309,000 tickets were snapped up within the first hour of sales opening via online ticketing platform Taopiaopiao on June 2. Some 479 screenings were sold out on that day.
Throughout the 10-day festival, which kicked off on June 9, a wide-ranging selection of about 450 films (nearly matching the pre-pandemic level in 2019) will be presented across 16 sections, including 53 world premieres, 41 international premieres and 80 Asian premieres.
The screenings will take place in 41 cinemas across Shanghai, including the Shanghai Film Art Centre and the Peace Cinema. This year, SIFF has extended its footprint to five cities near Shanghai in the Yangtze River Delta region, enabling film lovers in Nanjing, Suzhou, Hangzhou, Ningbo and Hefei to experience the festival without having to travel to Shanghai.
"Each section of SIFF is fully back offline. We are delighted to be able to meet all guests in-person again," says He Wenquan, general manager of Shanghai International Film and TV Events Centre, the running organisation of SIFF. "We are also grateful to the many films, guests and partners who have accompanied and supported us throughout, despite the one-year delay."
Golden Goblet Awards
Some 53 films are vying for the Golden Goblet Awards in five categories, with 12 titles each in the main competition and the Asian New Talent, five apiece for animation and documentary and 19 live-action and animated short films. Previously a standalone award, the Asian New Talent prize is part of the Golden Goblet Awards from this year.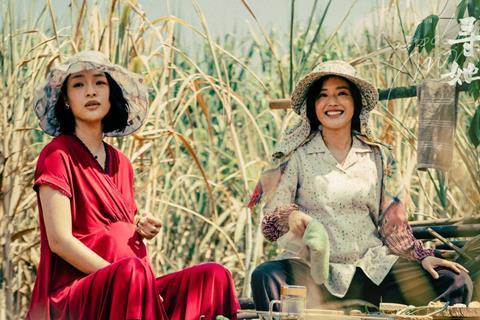 A trio of Chinese films set to premiere in the main competition includes Liu Jiayin's All Ears, starring Hu Ge, Chen Shizhong's Good Autumn, Mommy, with Shu Qi and White K, and Jonathan Li's Dust To Dust, starring Da Peng and Lam Ka Tung. They are competing with Haobam Paban Kumar's Joseph's Son from India, Mehdi Fard Ghaderi's The Annoyed from Iran, two Japanese films – Yôji Yamada's Mom, Is That You?! and Kazuyoshi Kumakiri's Yoko – and further titles from Europe.
Each of the five Golden Goblet competitions is determined by a different jury panel. Oscar-nominated Polish director Jerzy Skolimowski is heading the main competition, with Kyrgyzstani filmmaker-actor Aktan Arym Kubat leading the Asian New Talent. They are among the first international guests to attend SIFF since 2019.
Landmark year
The festival is not only celebrating its 25th edition but also the 30th anniversary of its inception as it was established in 1993 as a biennial event in its early years. The late Chinese filmmaker Xie Jin was a founder of SIFF and the festival is honouring the centenary of his birth with a retrospective comprising four of his iconic films such as Big Li, Little Li And Old Li and Bell Of Purity Temple.
The same Tribute To Masters section also pays homage to Jean-Luc Godard, Juzo Itami, Mike Leigh and Tibetan director Pema Tseden, who died in May. Chinese audiences will get the chance to meet filmmakers up close through a series of masterclass, which will see Peter Chan Ho-San, Ildikó Enyedi, Zhang Lu, and Sho Miyake share their filmmaking journeys.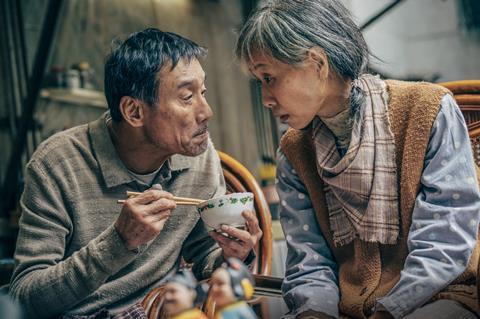 "SIFF is a festival for the people, belonging to both the film industry and cinephiles," says He from Shanghai International Film and TV Events Centre. "The diversified lineup will bring in films with different styles and modes of expression for the Chinese audience, while Chinese films are presented to the world through forums, markets and other activities."
Given the rapid rise of sci-fi films in China, a special showcase is the new sci-fi film week, which features both screenings and forums. Frant GWO, Chinese director of mega-blockbuster franchise The Wandering Earth, is among distinguished sci-fi filmmakers from China and abroad who will take part in the forums.
Opening film Love Never Ends by Han Yan bookends SIFF with closing film One And Only by actor-director Da Peng. The Golden Goblet Awards ceremony will be held at Shanghai Grand Theatre on June 17.

The 25th Shanghai International Film Festival will be held from June 9-18. At the new start of the new era, SIFF will converge, present and support fine film works at home and abroad with a more open attitude to enrich the brand of "Shanghai Culture" and promote China to grow from a large film country to a film power.
View full Profile