Dir: Reg Traviss. UK. 2011. 110mins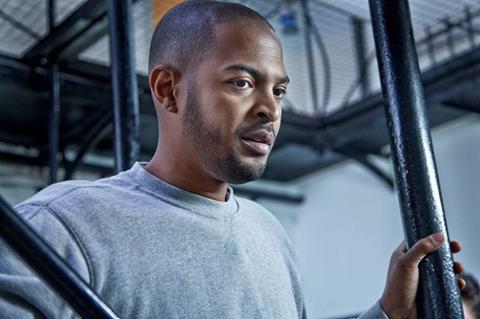 Gritty British prison drama Screwed manages to successfully subvert the genre – the prison guards are as dodgy and dangerous as the inmates – and delivers an impressively watchable film punctuated by a series of fine performances and believable dialogue. Very British in tone and style, it looks likely to be modestly successful in the UK with a strong DVD life, though the presence of lead actor James D'Arcy (Master & Commander, Secret Diary Of A Call Girl) could help boost any international sales.
Director Reg Travis shows a sure hand developing the drama and draws out subtle performances.
It is D'Arcy's brave and strong performance that helps give the film a real sense of class, along with the fact that it is snappily edited and never really relies on 'prison movie' clichés, instead focussing on character and sense of location. D'Arcy has the key role of King Edward VIII in Madonna's upcoming W.E., and been a regular in UK television dramas, but this role proves his range as an actor.
Based on Ronnie Thompson's semi-autobiographical book Screwed: The Truth About Life As A Prison Officer, on a certain level the film offers a fairly traditional structure and plotline. D'Arcy – with a crew-cut and an East London accent – plays former soldier Sam, who reluctantly takes a job as a prison officer on his return from a traumatic tour of duty in Iraq.
He gets on well enough with his fellow guards – or 'Screws' are they are known – and is appropriately wary of the prisoners, especially Truman (Noel Clarke), who is reputed to run the drug distribution within the prison. He embraces the after-hours camaraderie of the guards, and is drawn into a world of drink and drugs, being taken under the wing of experienced guard Deano (Frank Harper) but increasingly distancing him from wife Danielle (Kate Magowan) and his young child.
But a harsh confrontation with the prison authorities and the fatal shooting of a colleague lead Sam to the realisation that the guards may be as corrupt as the prisoners they are supposed to be watching, and against the backdrop of a prison riot he faces a showdown with the figures behind corruption and drug-dealing in the prison itself.
Director Reg Travis (who made Joy Division) shows a sure hand developing the drama and draws out subtle performances from James D'Arcy and Noel Clarke. Frank Harper is a regular in low-budget British crime dramas, and is nicely cast here, while David Hayman makes a strong impression as the prison's politically-minded governor.
The film offers no real surprises in terms of story, but it is to the film-makers' credit that at the same time it never resorts to simplistic violence and an over-enthusiasm for shouting as other films in the genre have done before. The title and position may point to a by-the-numbers prison drama, but there is more to Screwed than that.
Production companies: Screwed Film
International sales: Intandem, www.intandemfilms.com
Producers: Ronnie Thompson, James Harris
Co-producers: Freddie Hutton-Mills, Bart Ruspoli
Screenplay: Colin Butts, based on the novel by Ronnie Thompson
Cinematography: Bryan Lortus
Editor: John Palmer
Production designer: Kajsa Soderlund
Music: George Kallis, Georgie Swan
Main cast: James D'Arcy, Noel Clarke, Frank Harper, Kate Magowan, Jamie Foreman, David Hayman, Doug Allen, Ray Panthaki