STX Entertainment has dropped the first trailer for the thriller starring Chiwetel Ejiofor, Nicole Kidman and Julia Roberts. "Dropped" as in "posted", not "dumped". Things are off to a good start.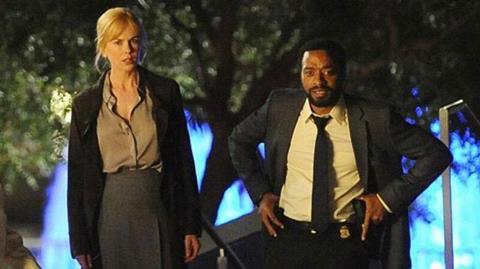 The trailer looks intriguing enough. Bill Ray wrote and directs the tale of an FBI team who get sucked into a dark secret when they reopen a case involving the murder of a young girl. Industry ace Mark Johnson produces.
After a lot of noise and extremely costly executive hires over the past year or so, the shiny new distributor is finally preparing to release films.
Secret In Their Eyes will mark the distributor's second title out of the gate on October 23 after Joel Edgerton's feature directorial debut horror film The Gift opens on August 7.
Needless to say that autumn slot is primo awards season real estate and with that cast Secret In Their Eyes would appear to have the credentials — on paper at least.
Let's see. It certainly comes from good stock. The film on which it is based, Juan José Campanella's stunning Argentinian thriller of the same name, won the foreign language Oscar in 2010.
IM Global fully financed and produced Secret In Their Eyes and handles international sales.
STX Entertainment is headed by Robert Simonds, a former producer of Adam Sandler films, and was co-founded by private investors TPG Growth.
Financial partners include China's Hony Capital and the distributor recently closed an 18-film co-financing and distribution pact with Huayi Brothers and has a four-year pay-TV deal with Showtime.