E1 Films' Letters To Juliet had to settle for a second-place debut in the UK, after Sex And The City 2 held on to the number one spot for a third week.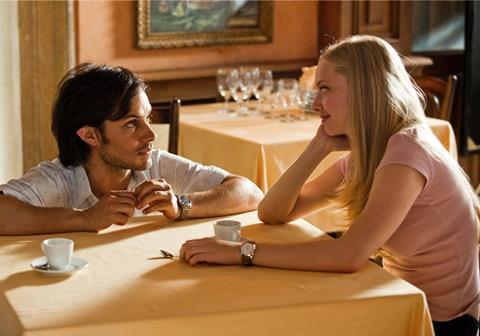 E1 Films UK's Letters To Juliet was the highest new entry in the UK for the June 11-13 weekend, after grossing $1.2m (£793,000) from 440 screens. Amanda Seyfried leads in Gary Winick's romantic drama, which also features Gael García Bernal and Vanessa Redgrave.
Meanwhile, Warner Bros' second outing for Carrie & Co in Sex And The City 2, retained the number one spot for a third week, despite a 40% drop in three-day grosses, recording $2.2m (£1.5m) in revenue from 542 screens, averaging $4,000 a print.
Momentum Pictures provides a second top five new entry with Antoine Fugua's Brooklyn's Finest placing fifth. The New York-set crime drama, which stars Richard Gere, Don Cheadle, Ethan Hawke and Wesley Snipes, generated $688,000 (£468,000) from 310 screens.
UK-Germany co-production Black Death debuted in 19th place, after taking $73,000 (£49,000) from 56 screens for Revolver Entertainment, with a screen average of $1,300.