Oscar nominee Johann Johannsson spoke about collaborating with Denis Villeneueve on a panel at Stockfish Film Festival .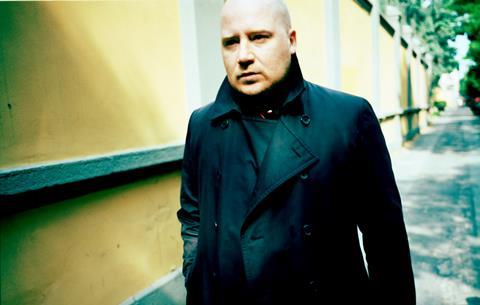 Icelandic composer Johann Johannsson has said that working closely with a director's vision from an early stage is key to getting the most from a score.
Speaking at the second edition of the Stockfish Film Festival (Feb 18-28) in Reykjavik, Johannsson, Oscar nominated for The Theory Of Everything and Sicario, said: "It's great to join a project at an early stage. That's the best way for the music to become part of the DNA of the film," said Johansson,
The composer acknowledged that the kind of close collaboration he shares with director Denis Villeneuve isn't always possible, but that it adds to the creative process.
"You even go on set and get a sense of the locations and the sets," he added.
On Villeneuve's upcoming sci-fi Story Of Your Life, starring Jeremy Renner and Amy Adams, Johansson recorded some score ideas before the shoot started, and Villeneuve liked one piece of music so much that he and DoP Roger Deakins listened to it while filming a pivotal helicopter scene.
Fellow Icelandic composer Olafur Arnalds, who has worked on hit local features Jitters and Life In A Fishbowl as well as UK TV series Broadchurch, agreed that creating relationships with directors was one of the highlights of working in film music.
"You create this relationship with a director, and you can join the project very early on."
After working with Baldvin Z on Jitters, he was involved in Life In A Fishbowl from the project's early days.
"I read the first draft of the script maybe two years before the shoot, so I'd already started on the music."
Those demos were circulated to director, cast and cinematographer so they could all listen to the music on set.
Temp music can be a composer's friend or foe, the panel agreed.
Musicians can be discovered by film producers and directors when an editor puts their music in as a temp track (veteran Hilmar Orn Hilmarsson went through the process on Jane Campion's In The Cut) but creating an original piece of music when collaborators are attached to a temp track can also be frustration, the panel said.
Asked about the pitfalls that young composers should avoid, all the panelists agreed with Biggi Hilmars that "music that gets straight to the point" isn't always the right approach.
"Don't be too literal," warned Hilmarsson, telling the story of working on a film that was partially set in the 14th and 15th centuries. "I studied old lute music and composed fantastic lute music that was accurate to the period but didn't fit the with the film," he said with a laugh.
Licensing
Stockfish, which was founded in 2015 as a reincarnation of the Reykjavík Film Festival, had a strong musical theme this year.
A second panel addressed music synchronization and licensing.
London-based music supervisor Iain Cooke (Luther) said the volume of music coming his way is so large that it often helps for a musician to work with a publisher or 'sync agent' to get his attention.
"It's overwhelming the amount of music I can get," he said. Working with an established company he trusts is akin to being in "a trusted inner circle."
Supervisor Sarah Bridge acknowledged that sync fees can vary wildly.
She noted that the music budget was increased during the edit for The Theory of Everything when the team realized the full potential of the film.
However, on a film such as the Absolutely Fabulous movie that she is currently working on the music budget was always healthy because the music needed to include commercial hits.
The old rule of allowing 10% of your budget for music is now out of the window, she said, with some productions only having less than 2% of their budget for music.
Cooke added that musicians hoping to land sync deals should stay true to their own vision: "It becomes cynical if you try to write music that will show up in adverts. Just write good music."