New films by Jerzy Skolimowski, Filip Bajon and Marcin Wrona are among selected titles.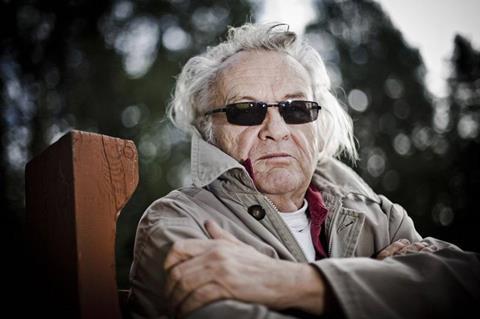 The 40th Gdynia Film Festival (September 14-19) will feature a total of 18 titles in its main competition this year.
Jerzy Skolimowski's Polish-Irish co-production 11 Minutes, starring Richard Dormer, Agata Buzek, Beata Tyszkiewicz and Mateusz Kościukiewicz follows the same 11 minutes in the lives of several different characters, while the action of Bajon's Panie Dulskie is set in 1914, 1954 and the 1990s, with a cast including Krystyna Janda, Katarzyna Figura and Maja Ostaszewska.
Wrona will be in Gdynia with his surrealistic third feature, the Polish-Israeli co-production Demon, starring Itay Tiran, about a Polish gangster whose body is possessed by the spirit of a young Jewish girl.
The competition will also include Kinga Dębska's My Sister and Bartek Prokopowicz's Chemo, which are both showing in closed screenings at next week's Polish Days during Wrocław's New Horizons Film Festival (July 23 - August 2) as well as Małgorzata Szumowska's Berlinale competition film Body and Magnus von Horn's The Here After, which premiered in Cannes' Directors' Fortnight and was produced by Screen Future Leader Mariusz Włodarski of Lava Films
Gdynia's Michał Oleszczyk in his second edition as artistic director observed that there had been even more submissions than last year, with a total of 53 titles entered for the main competition and the newly created Visions Apart competition.
"It is a good year for the Polish cinema and this year's rich selection simply mirrors that," Oleszczyk said.
The Visions Apart competition for inter-genre, experimental, and not easily classifiable films has selected six titles, including Kuba Czekaj 's Baby Bump and Konrad Aksinowicz's Into The Spirale, which are both being presented as 'work in progress' at Wrocław's Polish Days.
Main competition:
11 Minutes, dir. by Jerzy Skolimowski
Anathomy of Evil, dir. by Jacek Bromski
Body, dir. by Małgorzata Szumowska
Chemo, dir. by Bartek Prokopowicz
The Lure, dir. by Agnieszka Smoczyńska
Demon, dir. by Marcin Wrona
Excentrycy, dir. by Janusz Majewski
Influenza, dir. by Łukasz Barczyk
The Here After, dir. by Magnus von Horn
Karbala, dir. by Krzysztof Łukaszewicz
Summer Solstice, dir. by Michał Rogalski
My Sister, dir. by Kinga Dębska
Walpurgis Night, dir. by Marcin Bortkiewicz
New World, dir. by Elżbieta Benkowska, Łukasz Ostalski, Michał Wawrzecki
Strange Heaven, dir. by Dariusz Gajewski
Panie Dulskie, dir. by Filip Bajon
A Grain of Truth, dir. by Borys Lankosz
Life Must Go On, dir. by Maciej Migas
Visions Apart Competition:
Baby Bump, dir. by Kuba Czekaj
Czarodziejska góra, Dir. by Anca Damian
Performer, dir. by Maciej Sobieszczański, Łukasz Ronduda
Śpiewający obrusik, dir. by Mariusz Grzegorzek
W spirali, dir. by Konrad Aksinowicz
Walser, dir. by Zbigniew Libera