The new Digital, Interactive And Gaming showcase will be dedicated to emerging independent artists working in hybrid, immersive and developing forms of digital media art.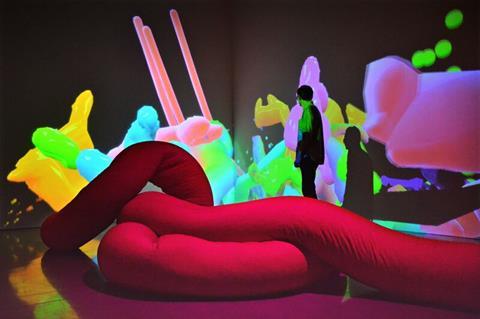 Ten works will feature in the inaugural DIG show hosted by Big Pictures Los Angeles on December 4-6 and December 12-13 and will also run during the festival in Park City from January 22-28 2016.
Big Pictures Los Angeles founder Doug Crocco co-curated DIG with Slamdance's Deron Williams and president and co-founder Peter Baxter.
The show covers meta-narrative iPad applications, short films made for virtual reality, cubist-inspired video art pieces and video games developed for PlayStation and the personal computer.
"We deleted the rules and regulations to help encourage and find emerging artists pushing and breaking the boundaries of interactive storytelling through digital media and technology," said Baxter.
"We hope people coming to the show will find as much curiosity, fun and appreciation interacting with the work as we did programming it."
The DIG 2015 / 2016 Showcase:
Pry by Tender Claws (Danny Cannizzaro and Samantha Gorman);
The Visitor by James Kaelan;
SLEIGHTING by Rachel Ho;
Woman Without Mandolin by Fabiano Mixo;
Simulacra by Theo Tagholm;
Thumper by Drool;
Memory Of A Broken Dimension by Ezra Hanson-White (XRA);
Apoptosis by Kytten Janae;
Line Wobbler by Robin Baumgarten; and
TL;DR [the shape of the internet (Orgy)] by Theo Triantafyllidis.
For further details about the showcase and the individual projects click here.