EXCLUSIVE: Sony Pictures Classics nabs hit Sundance doc about rags to riches racehorse.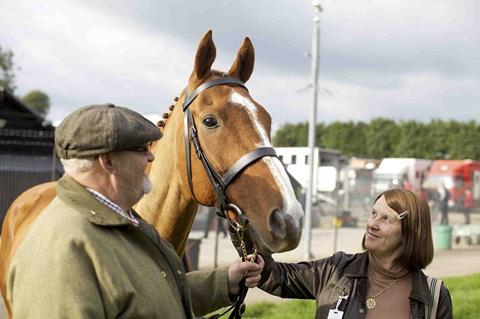 Sony Pictures Classics has snapped up all North American rights to hit Sundance documentary Dark Horse from Protagonist Pictures.
Louise Osmond's crowd-pleaser about a horse brought up on a South Wales allotment who goes on to win one of racing's biggest prizes, won the Audience Award in the World Cinema Documentary Competition at Sundance last week.
The deal was negotiated with SPC by Protagonist head of sales Vanessa Saal.
SPC will be hoping to replicate the success of acclaimed feel-good documentary Searching for Sugar Man - also launched at Sundance and also bought from UK outfit Protagonist – which went on to win a Best Documentary Oscar in 2013.
Docu-drama Dark Horse follows the true story of a group of friends from a working men's club in Wales who decide to take on the racing elite by breeding a race-horse. Against the odds, their young foal, raised on nearby waste-land, goes on to become a champion.
Louise Osmond's previous work includes the BAFTA-nominated documentary Richard III: The King In The Car Park.
Produced by Judith Dawson and edited by Joby Gee, Dark Horse is a DSP and World's End Pictures production for Film4 and BFI, in association with Ffilm Cymru Wales and executive produced by Julian Ware, Lizzie Francke, Anna Higgs, Anna Miralis and Adam Partridge.