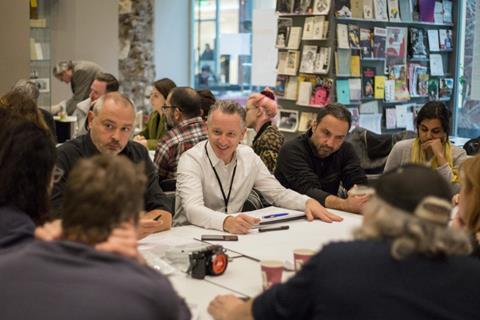 Staged in partnership with Portuguese film festival FEST — New Directors | New Films, workshop programme Digital Production Challenge II (DPC II) is scheduled to run in a new online guise from March 29 until April 1.
Now in its 10th year, the initiative gives international participants a deep knowledge of post-production workflow processes and the business and art of digital distribution.
The new virtual take will mean shortened presentations, more breaks and the likelihood of a virtual bar for participants to virtually gather to relax in between and after sessions.
DPC II head of studies Paul Miller says the move to turning the annual meet, greet and spitball event was a challenge. Miller, FEST head Filipe Pereira, FEST session host and DPCII coordinator Marta Carvalho and Martin Hagemann, moderator and expert, rolled up their sleeves and got on with the task of reimagining how the four days would operate.
"The main thing we did is to make this year's workshop programme more bitesize," says Miller." Rather than the traditional 40 minutes talks we've changed it 20 to 25 minutes talks with breaks and we've tried to make it as interactive as possible."
There will be a virtual lecture hall and a virtual lounge for discussions between participants.
Miller, a film producer and finance and production expert, says this year has seen more applicants than ever vying for the 25 places available on the DPC II workshop.
DPC II is supported by the Creative Europe Media programme and the Portuguese Film Institute. It is designed for industry professionals with priority given to producers, line producers, filmmakers, cinematographers, production and post-production managers.
The lineup of tutors and experts on this year's workshop team includes German Film Board member and producer Hagemann (The Turin Horse, Creep, Fay Grim); Florian Rettich, ARRI expert, DIT and workflow supervisor (Everything Will Be Fine) and cinematographer and digital imaging supervisor Philippe Ros.
Swiss sound artist and filmmaker Maurizius Staerkle Drux joins Noir Lumière CEO and digital imaging expert Tommaso Vergallo; Netflix post production supervisor Miga Bär (Girl, Brimstone, Zama) and producer and MEDIA programme expert Konstantina Stavrianou.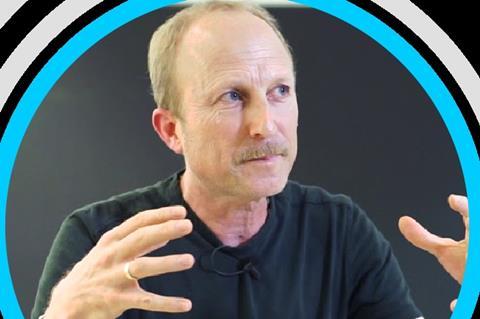 DPC II always strive for a mix of participants and this year is no different. "We've got more post-production managers and coordinators than in the past. We also have producers and filmmakers, a cinematographer and an editor," Miller says.
For one post-production executive, securing his place on the programme was the result of a very practical plea. The applicant told the organisers in a questionnaire about his recent experience of working on a production during the pandemic that everything that could go wrong did go wrong. "He wanted to come to DPC II because he knew next time he wouldn't be able to use the Covid pandemic as an excuse," Miller says "It's good to have people who have messed up and come to the course to make sure they don't mess up again and go back to basics."
The level and experience of applicants has risen this year for a workshop that already insists the selected participants have made a movie or worked on multiple films or documentaries. Seven selected participants are coming with a project, one of which is Portuguese. Those participants will enjoy a little more one-on-one regarding their projects and their projects are also employed as real test cases during the four days. There will also be a further18 participants without a current project.
"Our whole philosophy is the worst thing to do is to think about post-production when you are at that post-produciton stage," says Miller. "You should think about it at the beginning and know where you are aiming for. Always think about where the film being made is going to wind up. There's no point using an Arriflex movie camera and expensive film stock if the footage is for a cellphone or a YouTube channel."
"Post-production is not the sexy end of the business but people who do this workshop are super-appreciative and super- engaged," he continues. "Post-production is the last crucial step in filmmaking, and one where mistakes tend to be expensive, often very expensive."

Organized by FEST, the Digital Production Challenge II (DPC II) workshop aims to provide participants with tools that will help them improve the production workflow in audiovisual projects for cinema, television or streaming.