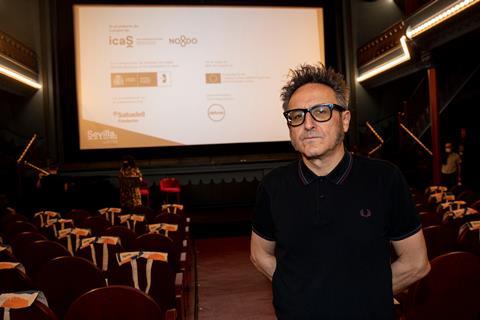 The 18th edition of Seville European Film Festival (SEFF, November 5-13) this year boasts a bigger than ever competition section, a dedicated showcase of Spanish films for local exhibitors and a special focus on co-producing with Germany.
The 21-strong competition line-up includes two world premieres by dynamic homegrown filmmakers: the drama Las Gentiles by the Seville-born, award- winning filmmaker Santi Amodeo, and ¿Qué hicimos mal?, a drama written, directed and starring Catalan filmmaker Liliana Torres.
"It's an excellent year for films," says SEFF director Jose Luis Cienfuegos. "We tried to choose films to excite the public and give them a thrill. The majority of films will be released over the coming months in Spain."
The competition section also boasts titles from international stalwarts including Andrea Arnold, who brings her bovine feature documentary Cow; Nadav Lapid, whose drama Ahed's Knee is about an Israeli filmmaker fighting the death of freedom while also facing the loss of his mother; and French writer/director Mia Hansen-Love, whose feature Bergman Island details the story of a couple who travel to the island that inspired filmmaker Ingmar Bergman in search of their own epiphany.
Also selected is Apichatpong Weerasethakul's Memoria starring Tilda Swinton; Paris, 13th District by Jacques Audiard; Miguel Gomes and Maureen Fazendeiro's The Tsugua Diaries; Ali & Ava from the UK's Clio Barnard; and Dominik Graf's Fabian: Going To The Dogs.
Cienfuegos has been the director of SEFF since 2012 and is tasked with breaking down barriers between filmmakers, audiences, distributors and exhibitors. "We want to build a friendly ecosystem recognisable for the filmmakers, a special place where filmmakers come to Seville to watch films directed by other filmmakers," he explains.
Daniel Brühl's Next Door, Rodrigo Cortés's Love Gets A Room and Alegria directed by Violeta Salama will screen out of competition (Brühl is also one of the festival's three honourees this year, alongside Hungarian director Ildiko Enyedi and French actress Emmanuelle Béart). There are 10 world premieres of films by independent filmmakers across all sections in total.
Meeting place
Cienfuegos and his team work hard to bolster links between Spanish independent filmmakers, Spain's film institutions and international partners, and the festival has become an important meeting place for international sales agents and Spanish distributors.
"Fluid communication between sales agents, festivals and local distributors is very important. It is the key for the survival of cinema in the future," says Cienfuegos.
SEFF is a member of Moving Images — Open Borders, the programme it helped create in 2017 with the Cottbus, Linz, Les Arcs, Trieste, Scanorama and Palic film festivals, to share films, talent and intelligence. Additionally, after the SEFF premieres of Amodeo's ¿Qué hicimos mal? and Torres's Las Gentiles, the directors are set for a trip to Tallinn Black Nights Film Festival. "It's a nice connection between festivals," notes Cienfuegos.
This year's SEFF returns as a fully physical event after last year's hybrid, which saw limited in-cinema screenings. It will continue to work with Filmin, its longstanding online partner, to offer audiences a curated selection of 10 features from the festival beyond the competition, and a selection of hand-picked shorts.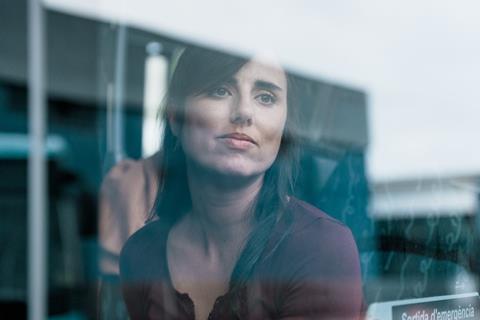 The festival is also hosting a celebration to mark the 40th anniversary of the Paris-based experimental film institution Light Cone, with co-founder Yann Beauvais in Seville to share his vision.
This year's industry programme includes the first edition of MERCI Seville, the independent film market organised with ADICINE (Spain's association of independent film distributors), which is bringing together exhibitors and buyers from all over Spain.
Some 15 Spanish distributors including Avalon, Golem Distribution, Wanda and Elastica Films are taking part to screen features to more than 60 exhibitors, programmers, television and streaming platform operators. "Part of SEFF's work is to showcase films in the cinema environment and work with exhibitors on the independent releases," says Cinefuegos. "Sharing the experience and having other filmmakers there to watch their cohorts' work is vital."
A key component of SEFF is the European Co-Productions sidebar, which encourages collaboration between Spain and European partners. This year the country in focus is Germany and companies including The Match Factory, Pecado Films and Achtung Panda! are presenting projects to an industry audience. Five projects from Germany and five from Spain have been selected, with two prizes of $5,800 (€5,000) on offer to support development and post-production.
Seville European Film Festival runs from November 5-13, with industry events from November 8-13.
Contact: Olimpia Pont, head of industry, industria@festivalcinesevilla.eu, festivalcinesevilla.eu/en

The Seville European Film Festival is made up of various competitive sections for feature films, documentaries, short films and non-fiction cinema, as well as special screenings, tributes and retrospectives, with the aim of providing a complete view of contemporary European cinema. The festival also hosts the nominations ceremony for the European Film Academy Awards each year.