WRITER-DIRECTOR: "I watched a lot of films as a kid but it wasn't until I saw East Is East, at age 14 with the whole family in the living room, that I felt the unifying power of cinema. It was reflecting us as a family," says Aleem Khan, director of the powerful and affecting short Three Brothers, which was shortlisted for a Bafta this year.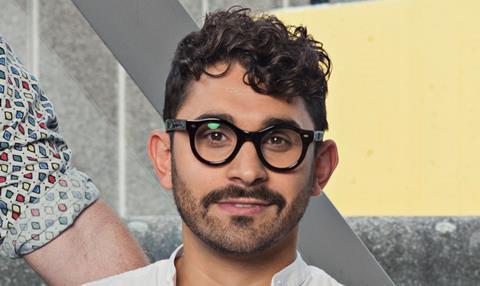 Click here for more Stars of Tomorrow
"Identity, love and grief and the idea of what family is" continue to propel his work today. Having made three short films to date (the first was Diana, about an Indian pre-op transsexual), Khan, who grew up in Kent and studied cinema at the University of Westminster, is moving to feature-length projects.
Inspired by his mother and set to be produced by Matthieu de Braconier at The Bureau, his script After Love is a drama about an English woman who converts to Islam but struggles with her identity when her husband dies and she discovers a secret family in Calais.
"I want to make a film that raises the question of love, how we love, and what it is to love someone when that destroys our lives," says Khan.
Coming from a large English-Pakistani family ("Four sisters and one brother so there's always been plenty of drama to draw from"), Khan is also at work on a script called Medusa, a new treatment of the Greek myth set within a modern-day Irish travelling community.
"I'm always drawn to characters on the fringes of society," he says. "I'm gay and grew up in a Muslim family, so I know what it feels like to hide myself. But I want to be respectful and subtle. I don't want to join the dots for people."
Contact Matthew Bates, Sayle Screen matthew@saylescreen.com