Director: Although born in the UK, Ben Aston spent his childhood in Asia, returning to Bath when he was 14.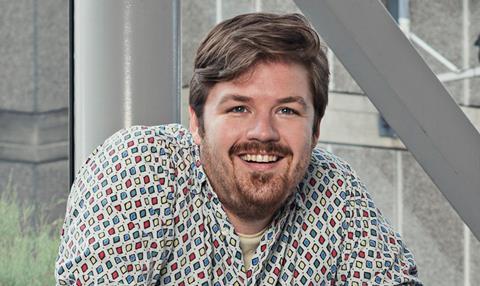 Click here for more Stars of Tomorrow
All the while, though, he was making films. "Ever since I can remember, if I wasn't making films I was feeling quite lame," he says.
After studying philosophy at King's College London, Aston enrolled at London Film School and set up a production company (or "collective") called Paper Epic with writers Oli Fenton and Maria Hummer.
"I've been making films for a very long time," he says, "but I've only been making art for a very short space of time."
The team has produced two highly successful shorts: the special-effects-laden He Took His Skin Off For Me (Aston's graduation film) and Russian Roulette, made on the cheap in his bedroom — he says it cost around $75 (£50) — during the post-production of Skin.
While Skin is full of impressive shots involving the actor Sebastian Armesto wearing, literally, a skin suit (Aston persuaded special-effects veteran Colin Arthur to help out), it is the five-minute Russian Roulette that has been the biggest surprise; the film won the Jury Prize at Sundance London and was nominated in The Wrap's 2015 ShortList awards (one of only 12).
"We had no idea it would take off like this," says Aston, who is working on feature project John Moves In, used Kickstarter to fund Skin and says he's comfortable with the internet as a fundraising tool. "I want to do something next that brings as much out of me and everyone else around me as Skin and Roulette did."
Contact Sam Greenwood, Curtis Brown sam@curtisbrown.co.uk; Nish Panchal, Curtis Brown nish@curtisbrown.co.uk