PRODUCER: Londoner Emily Morgan is translating her knowledge of languages and international cinema into a career as a UK producer.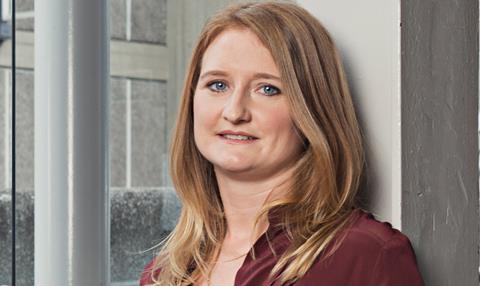 Click here for more Stars of Tomorrow
Speaking French, Spanish and Portuguese and "in love" with Brazil, Morgan is an in-house producer at Soda Pictures after setting up her own shop Quiddity Films on graduation from the National Film and Television School.
Being mentored by Ed Guiney on the Guiding Lights programme produced an epiphany, she says. "I was obsessed with setting up my own company, but he helped me realise it was actually about my own sensibilities, and Soda has been the perfect fit."
Morgan came to the company after co-producing Invention, a tricky co-pro between Brazil, Canada, France and the UK (the film premiered at Toronto International Film Festival and will screen at the BFI London Film Festival).
"It is her tenacity that I've been most impressed with," says Soda's founder Eve Gabereau. "She managed an entire shoot in Sao Paulo juggling crews, talent, politics, tricky locations and multiple languages. That was not easy."
Now Morgan is building a slate at Soda. "I always knew I wanted to work in some capacity on film," she says. "Originally I thought I wanted to be an editor and that's where I started working. But eventually I grew into producing; I'm more of a people person, and fortunately I enjoy the numbers and the legals too."
Contact Emily Morgan emily@sodapictures.com