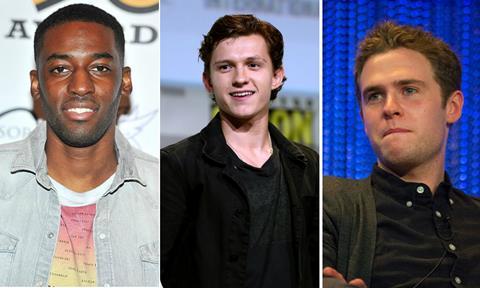 The 2012 list of Screen's Stars of Tomorrow includes (along with 2007's Andrew Garfield) the second of Screen's picks who went on to play Spider-Man - Tom Holland.
Additionally, Iain De Caestecker and Letitia Wright both joined the Marvel universe (Agents of S.H.I.E.L.D. and Black Panther, respectively).
Other stars who rose to prominence after featuring in Screen include Samantha Barks of Les Miserables, Trystan Gravelle of Mr. Selfridge, Nico Mirallegro of My Mad Fat Diary, and Ashley Thomas, also known as Basky, who stars in 24: Legacy. All of the actors and filmmakers on 2012's list of Stars of Tomorrow are below.
STARS OF TOMORROW 2012
ACTORS
Samantha Barks
Paul Brannigan
Lenora Crichlow
Karla Crome
Iain de Caestecker
James Floyd
Trystan Gravelle
Tom Harries
Aiysha Hart
Tom Holland
George MacKay
Nico Mirallegro
Daniel Rigby
Ashley Thomas
Elliott Tittensor
Yusra Warsama
Letitia Wright
FILMMAKERS
Jessica and Henrietta Ashworth, screenwriters
Mahalia Belo, writer-director
Fyzal Boulifa, writer-director
Dominic Buchanan, producer
Henry Darke, writer-director
Stuart Earl, composer
Ruth Fowler, writer
Mustapha Kseibati, writer-director
Annemarie Lean-Vercoe, cinematographer
David Leon, actor-writer-director
William McGregor, writer-director
Jamie Stone, writer-director
Kibwe Tavares, writer-director
Daniel Wolfe, writer-director