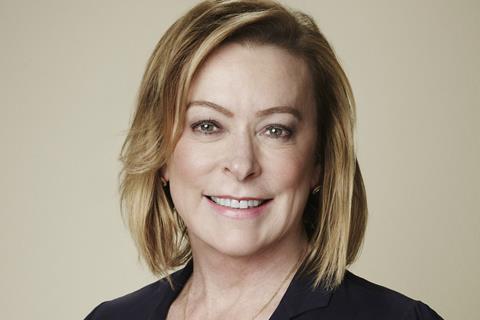 Stephen Gilula and Nancy Utley have both been promoted to chairman of Fox Searchlight Pictures and given new multi-year deals with the Twentieth Century Fox Film (TCFF) specialty label.
Gilula and Utley, who were previously presidents of the unit, will continue to oversee Searchlight's specialty film business and report to TCFF CEO and chairman Stacey Snider. They will now also shepherd the Searchlight Television division. As recently announced, production at the newly created division will be directly overseen by Searchlight presidents of production for film and television Matthew Greenfield and David Greenbaum.
Utley and Gilula have worked together for more than 18 years, serving as Searchlight presidents since 2009. In that time, Searchlight productions and acquisitions have collectively won 36 Oscars and earned 15 best picture Oscar nominations. This year, Searchlight made a strong Oscar showing, with The Shape Of Water winning four awards including best picture and Three Billboards Outside Ebbing, Missouri taking another two.
It remains to be seen, though, how Searchlight will fit in when Disney, now looking set to go ahead with its acquisition of many of 21st Century Fox's film and TV assets, absorbs the Fox film operations.
Commenting on the promotions for Utley and Gilula, Snider said: "The collaborative and innovative partnership that Nancy and Steve have created over the years is quite simply the gold standard in all of Hollywood. They have not only shepherded Academy Award-winning pictures and global box office successes, but also cemented Searchlight as a worldwide brand - now covering both film and television - that constantly sets the bar for the entire specialty film marketplace. It is a privilege to announce their promotions to chairmen of Fox Searchlight Pictures, and I couldn't be happier for Nancy and Steve on both a personal and professional level."
Utley and Gilula jointly added: "We are honoured to continue the work of Searchlight, in collaboration with our brilliant filmmakers, aided by our extremely talented, hard-working and passionate staff, and with the deeply appreciated support of Stacey and all our Fox colleagues."