EXCLUSIVE: Other IFFR pick-ups include God Loves the Fighter.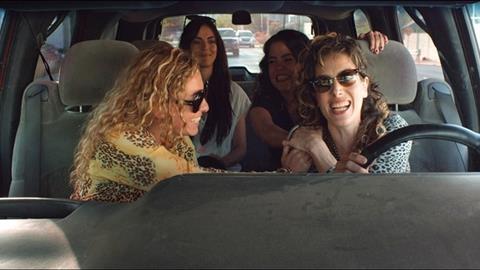 Newly launched French sales company Stray Dogs has picked up world rights to Mexican horror-thriller I Stay With You (Me quedo contigo) following its world premiere at the Rotterdam International Film Festival (IFFR) last month.
Reversing traditional male-female kidnap narratives to shocking effect, I Stay With You follows a group of women who abduct and abuse an unsuspecting cowboy they meet in a bar.
"This is a mind-blowing and crazy film about violence and the battle of the sexes," says Nathan Fischer, who launched Paris-based Stray Dogs last month.
In another IFFR acquisition, Fischer has world rights excluding US and the Caribbean to Trinidad and Tobago-born, Los Angeles-based Damian Marcano's debut God Loves The Fighter.
Set against the backdrop of east Port of Spain, dubbed the murder capital of the Caribbean, the film revolves around a homeless criminal's tragic struggle to help a young prostitute in trouble over the course of one night.
"It's a sort of City of God set against the backdrop of the Caribbean with a strong directing style and an explosive dub reggae soundtrack," says Fischer.
The Freetown Collective, Q. Major and Redman are among the acts featured on the 10 song soundtrack, titled Laventille.
Alexa Baily and Paul Morgan of Atlanta and Los Angeles-based Blue Cinamon Group produced the film.
Other titles on Stray Dogs' recently assembled first slate include Ben and Joshua Safdie's Heaven Knows What, experimental Philippine filmmaker Khavn De La Cruz's Ruined Heart, and Indian Partho Sen-Gupta's Sunrise and Israeli Noam Kaplan's Manpower.
Fischer previously worked for Other Angle, after internships at Entertainment Investors, Voltage Pictures and Endgame Entertainment and Wild Bunch.