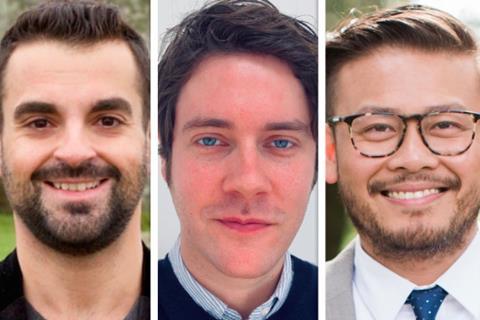 Los Angeles-based XYZ Films continues to ramp up after recently announcing a $100m production finance fund and has promoted three executives to vice-president.
Pip Ngo is promoted from director to vice-president of sales and acquisitions; Maxime Cottray moves up from director to vice-president of financing and production; and Scott Freije becomes vice-president of international sales and distribution.
XYZ Films co-heads Nate Bolotin, Nick Spicer, and Aram Tertzakian are also promoting Francesca Musumeci and Alex Williams to global sales coordinator and content coordinator, respectively.
"These executives have proven their worth and played key roles in the company," said the XYZ Films partners. "The promotions are well earned and we look forward to working with them in their expanded roles."
The company heads to Sundance Film Festival later this week with US and North American sales rights to Beast Beast in the NEXT section, Jumbo in World Cinema Dramatic Competition and Impetigore in Midnight.
There are several features in post-production lined up for a 2020 debut, among them Stowaway starring Anna Kendrick and Toni Collette.
The production finance fund gives XYZ Films the ability to fully finance content. It is designed to back across a slate of 15 to 20 films co-financed by Finnish Venture capital firm IPR.VC.
Over the past 12 months XYZ Films has hired Tatyana Joffe as president of international sales and distribution, formed a documentary division, and established a talent management division.