Kenneth Lonergan's triumphant return to Park City after his 2000 grand jury prizewinner You Can Count On Me has triggered talk of possible awards recognition following Saturday's world premiere.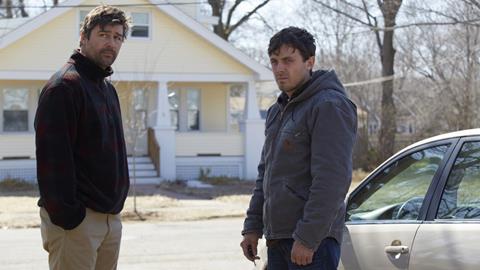 Every buyer was in attendance at the Eccles afternoon screening of Manchester By The Sea to see Casey Affleck play a traumatised janitor in Boston who becomes the guardian of his teenage nephew when his brother dies.
WME Global represents US rights and was fielding a flurry of interest from studios heading into Saturday night. It was understood the pack included Fox Searchlight, Focus Features and both Amazon and Netflix.
The Weinstein Company was not pursuing the film. Sierra/Affinity handles international sales.
Lucas Hedges plays the youngster in a strong cast that includes Michelle Williams, Kyle Chandler and Gretchen Mol. The film screens again twice on Sunday and on a number of occasions next week.
Lonergan earned an original screenplay Oscar nomination for You Can Count On Me and from this point on awards watchers will be tracking closely his third directorial outing after Margaret in 2011.
Meanwhile Taika Waititi's Hunt For The Wilderpeople has won fans, as have Chard Hartigan's Morris From America and Goat by Andrew Neel.
Early word is strong on David Farrier and Dylan Reeve's World Documentary selection Tickled, which premieres on Sunday night, while Nate Parker's The Birth Of A Nation is high up on the to-see list and premieres on Monday.