UPDATE: James Schamus' feature directorial debut has gone to Summit in a North American deal in the mid-$2m range.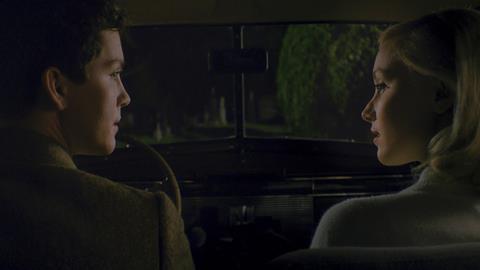 Meanwhile a rapturous reception for Nate Parker's slave revolt drama The Birth Of A Nation following its world premiere on Monday put it high up on the target list of buyers.
SPC announced its second worldwide deal on a Sundance film, acquiring Meera Menon's female-driven Wall Street drama Equity.
Summit has not yet set a release date for Indignation and will likely weigh up critical response before orchestrating a campaign. CAA represented the filmmakers in the deal and FilmNation handles international sales.
Logan Lerman and Sarah Gadon star in the 1951-set Philip Roth adaptation about the ambitious son of a kosher butcher who leaves New Jersey for a conservative Ohio college where he lusts after a troubled girl.
Schamus adapted the screenplay and produced with Likely Story's Anthony Bregman and Rodrigio Teixeira.
Likely Story's Avy Eschenasy and Stefanie Azpiazu served as executive producers.
The former Focus Features CEO earned Oscar nods for best pictured on Brokeback Mountain and adapted screenplay for Crouching Tiger, Hidden Dragon.
SPC negotiated the Equity deal with CAA on behalf of the filmmakers. Anna Gunn, James Purefoy, Sarah Megan Thomas and Alysia Reiner star in the film, which premieres on Tuesday in US Dramatic Competition.
Broad Street Pictures' Reiner and Thomas serve as producers.