Lynette Wallworth is the first of four artists selected for the collaboration between Sundance Institute and Jaunt Studios on a virtual reality residency programme.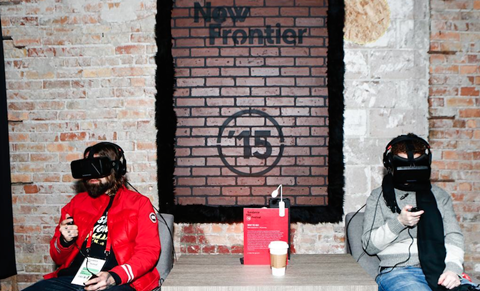 The six-month Sundance Institute New Frontier | Jaunt VR Residency will support resident artists pioneer new ways of delivering narrative through cinematic virtual reality.
Residents will receive a grant to make their virtual reality short films with resources from Jaunt, particularly the Jaunt ONE – Jaunt's professional-grade VR camera.
Wallworth, a Sundance Institute New Frontier alumnus, will participate with her project Collisions, a story about an aboriginal elder whose archaic lifestyle is suddenly impacted by Western science and technology.
The Australian artist's immersive installations and films have shown at the World Economic Forum in Davos, Lincoln Center For Performing Arts, the Smithsonian, Brighton Festival Vienna Festival, London Film Festival and Sydney Film Festival, among others.
Three additional artists will be selected to participate in the coming months.
"Virtual reality and other multimedia forms are accelerating the evolution of storytelling and we are excited to collaborate with Jaunt Studios to provide independent artists the space and resources to experiment with these technologies," said Sundance Institute executive director Keri Putnam.
"We hope their unique voices, diverse perspectives and creativity will help define the potential of this new medium."
"Virtual reality represents an entirely new medium for entertainment and media, one where creativity is the new currency, artistic vision trumps tradition and immersion intensifies viewer emotions," said Jaunt Studios president Cliff Plumer.
"As we drive forward our mission is to empower the next generation of artists and filmmakers. The launch of the Sundance Institute New Frontier | Jaunt VR Residency is further proof that cinematic virtual reality is a major force in the evolution of storytelling, and of our commitment to get this technology into the hands of cutting edge filmmakers and storytellers."