Charlotte Mickie and her team have taken international sales rights on Ira Sachs's Sundance Premieres selection that debuts in Park City on Monday.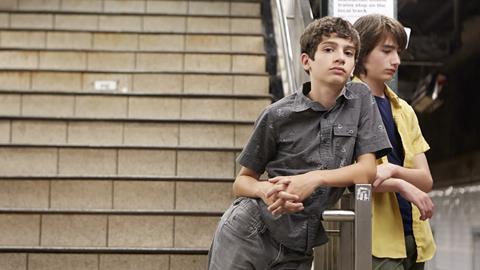 Little Men stars Greg Kinnear, Jennifer Ehle, Paulina Garcia and newcomers Theo Taplitz and Michael Barbieri and tells of two youngsters whose budding friendship is put to the test when a rent dispute erupts between their parents.
WME represents North American rights to the coming-of-age drama that travels to the Berlinale next month, where it screens in both the Panorama and Generations sections.
Sachs produced Little Men with Lucas Joaquin, Faliro House's Christos V Konstantakopoulos and Race Point Films' Jim Landé and Laura Teodosio.
"I am joyful to be reunited with Ira as I sold his very first film (on 16mm!) The Delta, and later I worked on sales for Forty Shades Of Blue," said Mongrel International president Mickie.
"He is a quintessentially humanist filmmaker who demonstrates enormous empathy for his subjects as well as great social consciousness. Little Men is a both a wonderful parable about innocence and experience and a powerful examination of the contemporary class struggles in America."
Sachs added: "Charlotte is a class act, a force within the business, who is passionate about both the films and the filmmakers she believes in. When I heard she'd teamed up with Hussain Amarshi and Mongrel, I knew it was a combination, and company, that I'd like to work with."