Tibetan director Pema Tseden's Tharlo was awarded both the Grand Prize and the student jury prize at this year's Tokyo Filmex, which wrapped on Sunday night (Nov 29).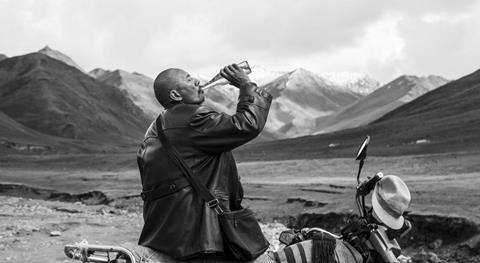 The jury said of the film: "a simple concept, that a man seeks an identification card and loses track of himself, is beautifully made into cinema." The Grand Prize came with a cash award of $6,000 (Y700,000).
Chinese filmmaker Zhao Liang's Behemoth, about coal miners in Inner Mongolia, was awarded the special jury prize, which came with a cash award of $2,500 (Y300,000).
Special mentions went to Dark In The White Light, from Sri Lanka's Vimukthi Jayasundara, and Japanese director Okuda Yosuke's The Dork, The Girl And The Douchebag.
Hong Kong director Peter Ho-sun Chan's Dearest won the audience award, while the Talents Tokyo Award 2015 went to Lau Kek Huat's Malaysia-Taiwan co-production A Love To Boluomi.
Headed by Busan International Film Festival director Lee Young-kwan, the Tokyo Filmex jury also included Taiwanese filmmaker Sylvia Chang, Japanese director Shiota Akihiko, Japanese critic Saito Atsuko and French distribtuor Gregory Gajos (Ad Vitam).