UK talent has enjoyed a glittering year, with many ambitious titles from first-time directors winning prizes and thrilling audiences. Screen reviewer Allan Hunter looks back over the past 12 months.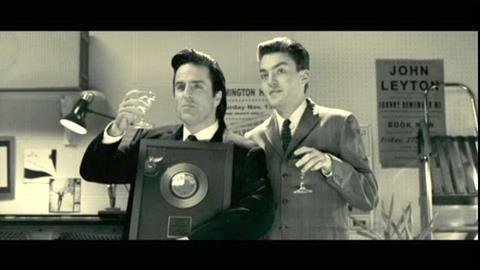 If new talent is the lifeblood of any industry, then British film appears to be in uncommonly good health. This year has witnessed a string of breakthrough performances and striking debut features. What impresses most is the range of exciting newcomers to have made their mark across 2009, from Duncan Jones with his Sundance discovery Moon to complete novice Katie Jarvis and her eye-catching lead role in Cannes prize-winner Fish Tank.

Every major festival has brought heartening news of UK achievement from first-time feature directors, whether that is Armando Iannucci's scathing political satire In The Loop at Sundance, Peter Strickland's Katalin Varga at Berlin, Tom Harper's The Scouting Book For Boys at San Sebastian, Jordan Scott's admired debut Cracks at Toronto or Sam Taylor-Wood's assured John Lennon biopic Nowhere Boy, which closed the London Film Festival. (Also, the Locarno winner She, A Chinese, was a UK co-production with Tigerlily Films and Warp X, directed by China-born Xiaolu Guo.)
Several other directorial debuts were all warmly received by local critics in 2009: Nick Moran's Joe Meek biopic Telstar (main picture); Eran Creevy's engaging portrait of friendship Shifty, Tom Hooper's tale of a gifted but flawed football manager in The Damned United, and most recently Daniel Barber's vigilante thriller Harry Brown and Paul King's slacker movie Bunny And The Bull.

Inevitably, it has not all been good news in a year that also gave us the execrable Lesbian Vampire Killers, disappointments such as The Boat That Rocked and more Danny Dyer films than even the most devoted fan could have desired.

But if Bafta voters are in the mood to reward home-grown talent in both local and international films, then there is an abundance of potential candidates in a year which saw Colin Firth give the best performance of his career in Tom Ford's A Single Man, Helen Mirren light up The Last Station, newcomer Carey Mulligan blossom into a star before our eyes in An Education and veteran Michael Caine effortlessly command the screen in Harry Brown, a vigilante thriller which left a bad taste in the mouth.

There are also high-profile contenders in Jim Broadbent's bumptious potions professor Horace Slughorn in Harry Potter And The Half-Blood Prince and Emily Blunt's touching monarch in The Young Victoria, while Christian McKay is generating good word of mouth for his performance in Richard Linklater's Me & Orson Welles.

There were also little gems such as Kelly Macdonald's beguiling performance in Michael Keaton's wintry directorial debut The Merry Gentleman and Steve Evets' turn as a philosophical postman in Ken Loach's well-liked romantic comedy-of-sorts Looking For Eric, a performance that has already earned Evets a European Film Academy best actor nomination.

Add to that acclaimed documentaries - such as Havana Marking's Afghan Star, a film about Afghanistan's Pop Idol which won Sundance's World Cinema directing award for documentary and is the UK's foreign-language Oscar entry, and Lucy Bailey and Andrew Thompson's well-received Toronto documentary Mugabe And The White African - as well as low-budget curios such as Shane Meadows' Le Donk & Scor-Zay-Zee, and British films and talent, particularly those new names, should have much to celebrate come Bafta night.
Brits Abroad
It is a sign of the worldwide esteem in which UK talent is held that a range of performers and technicians are in contention for awards recognition in international films.
As well as Colin Firth in A Single Man, potential acting nominees include Daniel Day-Lewis in Rob Marshall's Nine, Clive Owen in Scott Hicks' The Boys Are Back (a co-production with BBC Films and Tiger Aspect) and Rachel Weisz in Peter Jackson's The Lovely Bones, executive-produced by Tessa Ross and Jim Wilson at Film4.
Meanwhile, Peter Straughan would seem to be a shoo-in for a screenplay nomination for Grant Heslov's The Men Who Stare At Goats (also a co-production with BBC Films).
Then there is Robert Pattinson in The Twilight Saga: New Moon, who looks a good bet for the Orange Rising Star Award - the only Bafta put out to the public vote - if he makes the shortlist.
UK technicians include Roger Deakins, working with the Coen brothers again on A Serious Man, produced by Working Title Films, and much of the crafts talent on Heyday Films' Harry Potter And The Half-Blood Prince.
By Leon Forde