The UK theatrical market was worth $1.5bn in 2009 — but with more than 90 companies releasing  films, and some of Europe's lowest rental rates, competition is cut-throat. Geoffrey Macnab reports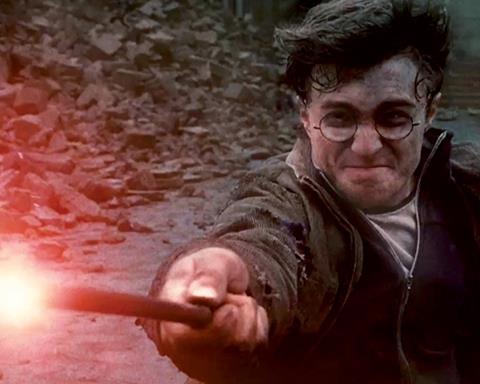 The UK distribution market is nothing if not paradoxical. Despite the worrisome dip the sector endured during this June's FIFA football World Cup — a dip exacerbated by a mini heatwave — these are boom times. Last year's UK box office gross hit $1.5bn (£945.7m) and with Harry Potter And The Deathly Hallows Part 1 (pictured), Tron: Legacy, The Chronicles Of Narnia: The Voyage Of The Dawn Treader and Little Fockers all due out before Christmas, it is predicted the 2010 gross will be even higher. 3D has been blossoming and the old truism about cinema being recession-resistant escapism still applies as far as the UK is concerned.
Look closely at the market, however, and it is apparent the UK distribution business is very congested. The territory has a three-tier system: the studios have a market share of around 70%; the major independents such as eOne, Entertainment Film Distributors, Optimum Releasing, Icon Film Distribution, Lionsgate UK, Momentum Pictures and one or two others, compete ferociously for around 25% of the market; and many other distributors fight for the remainder. Last year, more than 90 suppliers released films in theUK, according to the Film Distributors' Association.
Competitive market
For many years Entertainment Film Distributors has been the leading UK independent, its success built partly on a long-term output deal with New Line. That may have ended but Entertainment still has an eye for fare with popular mainstream appeal. Last year, it had an 8.56% market share, with hits including The Final Destination and 17 Again. However, eOne, bolstered by the Twilight franchise, looks set to knock Entertainment from its perch once the 2010 figures are compiled. The other indies are also competing hard.
"It's very competitive both in terms of acquiring films and releasing them. The distribution area is very crowded," says Xavier Marchand, president of worldwide distribution, Alliance Films, and managing director of Momentum. "With the likes of Icon, Optimum, Lionsgate, Momentum [and] eOne all looking for very similar types of films, it's definitely keeping the prices high for the UK in terms of the advance and the minimum guarantee," agrees Hugo Grumbar, president of Icon.
UK buyers are still often expected to stump up advances of 8%-12% of budgets. Buyers claim they saw a small pricing adjustment in Cannes and will push for further downward pressure.
"We've got a tough market… It's expensive acquiring the fulms and expensive releasing them."

Danny Perkins, Optimum Releasing
In spite of the challenges, the leading independents are in upbeat mood — and it helps that several have access to big films via output deals or through parent companies. For example, Lionsgate UK can release films from its US parent company, eOne has its output deal with Summit and Momentum has an output deal with Relativity Media. "We don't have to be as aggressive to acquire product as we were a couple of years ago, when we didn't have the output deal with Relativity," notes Marchand.
Optimum, meanwhile, is an important piece in the pan-European jigsaw being put together by parent company StudioCanal. In December, Optimum will release Florian Henckel von Donnersmarck's The Tourist. The film, which comes Optimum's way from StudioCanal, stars Johnny Depp and Angelina Jolie, and is a title Sony has in most of the rest of the world: the fact Optimum is handling it is indicative of the strength of the UK independents.
The Icon Group's chief executive Stewart Till recently explained his company's strategic goals, including plans over the next three years "to develop an operation that has distribution in the main European markets — UK, France, Germany, Spain, Italy, Russia — supported by a sales company selling those territories where we don't have our distribution." Till's mantra, still similar to the one he espoused during the PolyGram days, is that single-territory distribution is not enough. Icon is looking to acquire distribution companies outside the UK — or to start them up in key territories.
Production move
While striking international alliances, UK distributors are continuing to board projects at an early stage and are increasingly active in production. For example, Momentum's parent company, Alliance Films, is co-financing Hammer Films' ghost story, The Woman In Black, while Vertigo Films has enjoyed notable success this year with StreetDance 3D, which has taken $18m, and produced Gareth Edwards' anticipated Monsters which opens in the UK on November 26. Optimum's Brighton Rock screened in Toronto, and Revolver has moved aggressively into production with its standalone production arm Gunslinger launched last year.
As far as UK distribution itself is concerned, one long-standing gripe is that the UK has some of the lowest rental rates in Europe. Why? No-one seems quite sure but it has been this way since the mid-1980s, when pre-multiplex era UK cinema-going was in the doldrums. The rental rates have not changed even though cinema admissions have rocketed. On blockbuster movies, distributors can dictate better terms with exhibitors but for smaller films which are making less than $1.5m (£1m) at the box office, the distributors' rental rates can be as low as 25% (that compares with the 40% or more in rentals that distributors in other territories might hope to receive from exhibitors). However, the situation looks unlikely to change. UK distributors remain wary of antagonising the exhibitors and no-one wants to see quotas or intrusive government intervention.
Distributors in the UK spend around $460m (£300m) each year releasing their films — almost a third of the total box office. What the independents get back from exhibitors in rentals is not much more than they spend on p&a and media on the theatrical release. As one well-placed observer points out, theatrical distribution remains a "break-even business". That is why there is so much anxiety over the future of the home-entertainment business. The UK DVD market may be resilient, Blu-ray may be providing new revenue streams, but distributors know VoD will be crucial to their long-term profit margins. There are hints that VoD revenues are growing, especially on platforms such as iTunes.
"We've got a tough market because we have low rentals but also very expensive media. It's expensive acquiring the films and also expensive releasing them," says Optimum CEO Danny Perkins (pictured). Another source of continuing angst is pay-TV. BSkyB has a dominant market position and can set terms to distributors. It has deals in place with the majors, guaranteeing a constant stream of product, and therefore does not need to fret about the indies. Only one or two independent companies have output deals with the broadcaster. Bolstered by the success of the Twilight films, eOne recently sold a package of films to Sky. Entertainment, for many years the leading UK indie, has likewise managed to find a home for its films on Sky. However, other distributors have to negotiate on a title-by-title basis, not always on favourable terms.
"There's a strong school of thought that there will be a consolidation"

Alex Hamilton, eOne
Pre-buying is less frantic among the major independents than in the past, and the withdrawal of Pathé from UK distribution has created a little extra space in the independent market (Warner Entertainment is now handling distribution of Pathé fare in the UK and Ireland).
The distributors are fiercely competitive but there is also what one buyer calls "a collegiate" spirit among them. The long-term question is whether there is room for everyone. Opinion is sharply split.
"I think it will make sense to have some consolidation in the marketplace but I don't know if it will happen," says Marchand. "There's a strong school of thought that there will be consolidation," agrees Alex Hamilton, director — film, eOne (pictured). However, in the last 18 months, so many independent distributors have had hits that no one is ready to step aside quite yet.
UK and Ireland Top 10, First-Half 2010
Rank
Name
Release Date
Distributor
Date-range gross*
1
Avatar
Dec 18,2009
Fox Int'l
$103.5m
2
Alice In Wonderlandr
Mar 5, 2010
Walt Disney Int'l
$64.2m
3
Iron Man 2
Apr 30, 2010
Paramount Int'l
$31.7m
4
Clash Of The Titans
Apr 2, 2010
Warner Bros Int'l
$30.9m
5
Sex And The City 2
May 29, 2010
Warner Bros Int'l
$30.3m
6
Sherlock Holmes
Dec 25, 2009
Warner Bros Int'l
$27.9m
7
How To Train Your Dragon
Mar 31, 2010
Paramount Int'l
$26.1m
8
Nanny McPhee…Big Bang
Mar 25, 2010
Universal Int'l
$24.8m
9
Robin Hood
May 12, 2010
Universal Int'l
$22.2m
10
Alvin & The Chipmunks
Dec 21, 2009
Fox Int'l
$22m
Source: Rentrack *Jan1-June 20 2010 gross
Forthcoming releases
Selected titles bought by UK distributors
MOMENTUM PICTURES
■ The Chalet Girl
Dir: Phil Traill
Dir: Tom Hooper
ICON FILM DISTRIBUTION
■ On The Road
Dir: Walter Salles
■ Rare Exports
Dir: Jalmari Helander
■ Let Me In
Dir: Matt Reeves
eOne
■ The Three Musketeers
Dir: Paul WS Anderson
■ Gnomeo And Juliet 3D
Dir: Kelly Asbury
LIONSGATE UK
■ Alpha And Omega
Dirs: Anthony Bell, Ben Gluck
■ The Next Three Days
Dir: Paul Haggis
OPTIMUM RELEASING
■ Tinker Tailor Soldier Spy
Dir: Tomas Alfredson
■ The Tourist (pictured)
Dir: Florian Henckel von Donnersmarck
ENTERTAINMENT FILM DISTRIBUTORS
■ The Lincoln Lawyer
Dir: Brad Furman
■ London Boulevard
Dir: William Monahan
■ One For The Money
Dir: Julie Anne Robinson
■ Something Borrowed
Dir: Luke Greenfield
■ The Warrior's Way
Dir: Sngmoo Lee