Lionsgate releases the full-length trailer for the penultimate film in the Hunger Games franchise.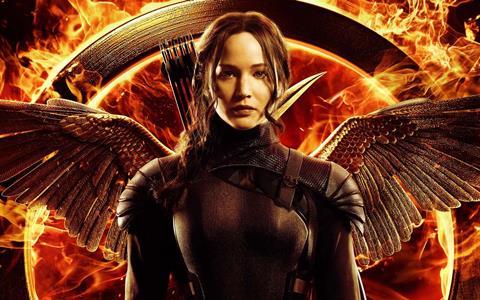 Two months ahead of its release (Nov 20 in the UK, Nov 21 in the US), Lionsgate has released the full-length trailer for The Hunger Games: Mockingjay - Part 1.
The penultimate instalment of the blockbuster franchise finds Katniss Everdeen (Jennifer Lawrence) in District 13 after destroying the games.
Under the leadership of President Coin (Julianne Moore) and the advice of her trusted friends, Katniss fights to save Peeta (Josh Hutcherson) and the nation as she becomes the reluctant symbol of a mass rebellion against the autocratic Capitol.
The film is directed by Francis Lawrence from a screenplay by Danny Strong and Peter Craig and produced by Nina Jacobson's Color Force in tandem with producer Jon Kilik.
The novel on which the film is based is the third in a trilogy written by Suzanne Collins that has over 65 million copies in print in the U.S. alone.
The Hunger Games made more than $691m at the worldwide box office when released in March 2012. The sequel, The Hunger Games: Catching Fire, raked in $864.5m following its release in Nov 2013.
The final instalment, The Hunger Games: Mockingjay - Part 2, will be released in Nov 2015.