Dir: Risteard O Domhnaill. Ireland. 2010. 83mins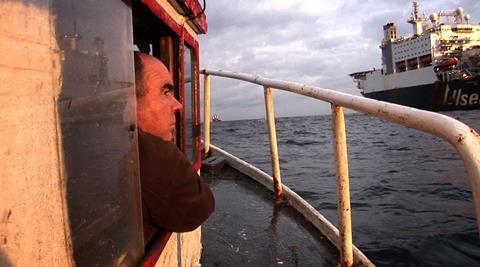 An oil company vs ordinary people…the tag line for Risteard O Domhnaill's engrossing and provocative documentary couldn't be more pertinent – except that this time the oil company is Shell, and the people are represented by the good folk of Rossport in Ireland.
The Pipe is a fascinating and challenging film.
With the whole BP/gulf disaster still fresh in memories this smart and at times entertaining documentary could well find a home with campaign-minded distributors as well as savvy broadcasters. The film premiered at the Toronto Film Festival, and also screens at the London Film Festival.
Delightfully shot and stirring in message, the story begins in 2005 when a group of locals – to become known as the Rossport Five, who later served time in jail – decline to let Shell lay pipeline across their land, and find themselves in a tussle not only with the petroleum giant but also with local police, the Garda.
Through Risteard O Domhnaill's provocative and compulsive structure the film allows access to the campaigners, as fiercely protective crab fisherman Pat 'The Chief' O'Donnell, who is eloquent and passionate in his description of his occupation. He has also been arrested several times as he continue to fight against Shell…which unsurprisingly opted not to contribute to the film.
The Pipe is a fascinating and challenging film that seems highly likely to receive some sort of theatrical release, with accompanying press coverage a given.
Production companies: Scannain Inbhear Teoranta, Underground Films, Riverside Television, TG4, Irish Film Board
International sales: Cinetic Media, www.cineticmedia.com
Producers: Rachel Lysaght, Risteard O Domhnaill
Cinematography: Risteard O Domhnaill
Editor: Nigel O'Regan
Music: Stephen Rennicks, Hugh Drumm
Website: www.thepipethefilm.com
With: Pat O'Donnell, Maura Harrington, Willie Corduff, Mary Corduff