Dir/scr: Baran Bo Odar. Germany. 2010. 114mins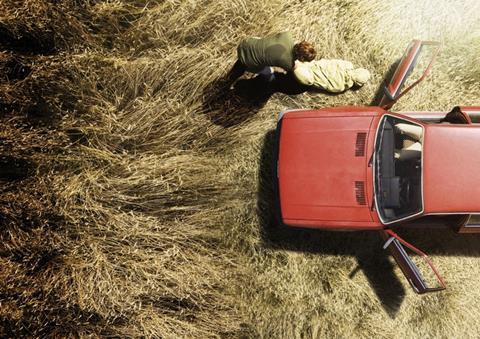 Baran Bo Odar's moody and magnificent crime thriller is an elegant combination of subtle chills and haunting melodrama. The Silence, which screened in official selection at the Locarno Film Festival, is likely to excite buyer interest and draw attention to the cinematic skills of Odar, who makes his feature debut with the film.
An impressive roster of actors set about portraying the unbearable emotional impact of the crime.
And while terrible crimes are at the core of the film, the real story lies in the emotional state of the series of characters linked to the wrongdoing – from killer to cop and from grieving mother to tormented observer. Beautifully shot and with impressive and evocative sound design, The Silence succeeds in being engrossing and intriguing while carefully avoiding explicit violence and trauma.
Based on Jan Costin Wagner's novel of the same name, the film opens in a small German town in the summer of 1986 where two men follow young Pia as she cycles into the countryside. Amidst the flowing yellow wheat fields one of them – Peer Sommer (Ulrich Thomsen) – rapes and kills the girl, while his tortured friend Timo Friedrich (Wotan Wilke Mohring) nervously watches. They dump the body in a lake, but Timo promptly grabs his bags and leaves on a bus.
Some 23 years later a bicycle is found in a wheat field at the exact same spot where young Pia was raped and killed, and 13 year-old local girl Sinikka is missing. The news has a profound impact on a series of people – recently retired cop Krischan Mittich (Burghart Klaussner) remains obsessed with the original case and seek's out Pia's still mourning mother Elena (Katrin Sass); Sinikka's parents (Karoline Eichhorn and Roeland Wiesnekker) try to deal with her disappearance and cling to the hope she may still be alive, while miles away father-of-two Timo watches with horror as his past comes back to haunt him.
Timo reluctantly returns back to the town and seeks out Peer, who has been a caretaker at the same residential block for 30 years. He accepts Timo back as if time has barely passed, and hands over to him a DVD of a child pornography film the two used to watch together 23 year before. Meanwhile the police, who are reinvestigating the original crime, start to focus on Timo, who had briefly visited Pia's mother Elena to try and find a way of dealing with his guilt.
The Silence is no traditional police procedural. The cops themselves are all oddly dysfunctional in varied ways – ranging from elderly former cop Krischan's overbearing obsession (though Klaussner's performance feels a bit too intense at times) through to younger detective David Jahn (Sebastian Blomberg) who is constantly on edge as he tries to deal with his wife's recent death – and the remaining characters all tormented to guilt, grief and despair.
The film is distinctive thanks to Nikolaus Summerer's evocative cinematography, impressive production design by Yesim Zolan and Christian M Goldbeck, and Baran Bo Odar's astute use of camera angles (particularly some striking overhead shots) and deceivingly gentle pacing. The 'silence' of the title refers to Timo's disappearance from the scene of the crime for 23 years rather than a lack of sound effects in the film.
There is no real 'whodunit?' in The Silence…instead an impressive roster of actors set about portraying the unbearable emotional impact of the crime as their own precariously balanced lives start to fall apart when a young girl goes missing.
Production companies: Cine Plus Filmproduktion Gmbh, Luthje Schneider/Film
International sales: Bavaria Film, www.bavaria-film-international.com
Producers: Jorg Schulze, Frank Evers, Florian Schneider, Maren Lutjhe
Cinematography: Nikolaus Summerer
Editor: Robert Rzesacz
Production designers: Yesim Zolan, Christian M Goldbeck
Music: Pas de Deaux (Kris Steininger, Michael Kamm)
Website: www.das-schweigen-film.de
Main cast: Ulrich Thomsen, Wotan Wilke Mohring, Katrin Sass, Burghart Klaussner, Sebastian Blomberg, Karoline Eichhorn, Roeland Wiesnekker