Dir/scr Jean van de Velde. The Netherlands. 2008. 92mins.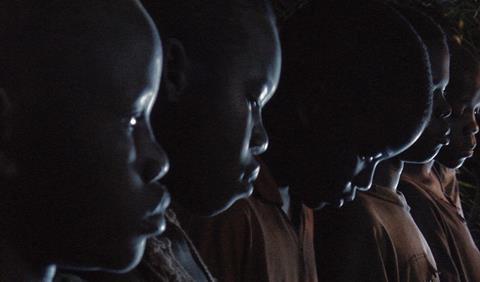 It's an ethical stretch to make a campaigning film about the plight of African child soldiers that is also in some ways an action movie – especially with a Dutch pop singer in the lead role. But The Silent Army mostly rises to the challenge, thanks to a strong script, some gritty performances and a welcome avoidance of sentimentality.
The Silent Army is clearly well-researched, and has a sensitive, at times even ironic approach to the white man's burden of guilt about suffering Africans
Some difficult-to-watch sequences which chart the brutalisation of child soldiers as they are turned from kids into killing machines raise the age-old question of whether showing such horrors on the screen can educate without being exploitative. But Van De Velde's film is clearly well-researched, and has a sensitive, at times even ironic approach to the white man's burden of guilt about suffering Africans – and most audiences will give it the benefit of the doubt.
In fact The Silent Army is a fast-paced film with commercial appeal – far more so than another recent African child soldier drama, Heart of Fire. In the Netherlands, the film notched up a tidy 300,000 admissions earlier this year, and despite some specifically Dutch references and its mixture of English, Dutch and Luganda dialogue, it has international outreach – although this is not really an arthouse product, and pitching it to audiences who don't normally do subtitles could be a problem.
A snappily edited prologue establishes the set up: Eduard (Borsato) owns a restaurant somewhere in an eastern African city (the film was shot in Uganda, but the script avoids naming real places, rebel armies, or charity organisations). When his wife is killed in a car accident, the overworked restaurateur-chef is left to care for his nine-year-old-son Thomas (Schoneveld), whose best friend is a local boy, Abu (Kintu).
Abu is abducted during an attack by rebel soldiers, leaving Thomas distraught. Eventually Eduard is spurred into shutting down his business and searching for Abu – his trump card being the fact that he knows rebel leader General Obeke (Abby Mukiibi Nkaaga), who was a regular client of Eduard's restaurant back in the days when he was Minister of Defence.
A big singing star in the Netherlands, Borsato is not an actor of enormous range – but this comedy-tinged reluctant-hero character suits his talents. The film's real dramatic focus is on Abu – lent intensity by first-time actor Andrew Kintu's committed performance – and the film's 'bad father', General Obeke (a terrific, imperious Nkaaga). The latter's climactic encounter with Eduard plays cleverly with audience expectations, suggesting that there is more than one truth in a situation that the West hopes to solve through conscience-salving injections of money and aid.Theo van de Sande's widescreen photography plays up the chaos and colour of the film's African setting – and the stark beauty of the mountain landscapes where the rebel army plots its murderous raids.


Production companies
The Entertainment Group Films
International sales
The Entertainment Group
(31) 35 625 6064

Producers
Chris Brouwer
Richard Claus
Paul Brinks
Cinematography
Theo van de Sande

Production design
Wilbert van Dorp

Editor
Peter R Adam

Main cast
Marco Borsato
Abby Mukiibi Nkaaga
Andrew Kintu
Thekla Reuten
Mieke Lawino
Siebe Schoneveld