A host of titles are jostling for position in the awards race as Venice and Toronto kick off. Jeremy Kay assesses the credentials of the leading contenders.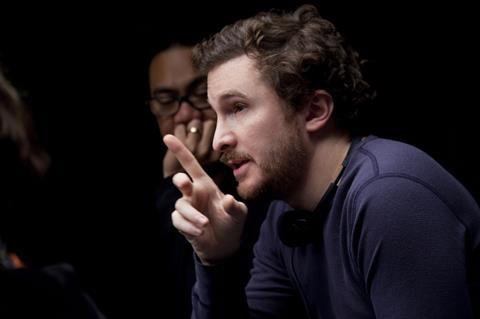 When Darren Aronofsky and his company of actors enter the Sala Grande on September 1 for the Venice Film Festival's opening night and world premiere of Black Swan, the awards season's traditional rolling start will begin to gather pace. Aronofsky has carved out a prolific career on the Lido and expectations will be high. This will be the director's third consecutive film to launch in Venice and the American will be hoping for a strong reception along the lines of his triumph with The Wrestler in 2008.
Critics and the industry will be watching closely. This is the time of year when the studios and independent distributors start to unveil their big guns. It is a time when those on the other side of the screen find out whether the fuss that envelops a film is mere fabrication or marks it out as a genuine contender.
The prestigious autumn festivals of Venice (September 1-11 this year) and Toronto (September 9-19) provide platforms which can unravel these cinematic mysteries and generate the ­oxygen of good publicity ― or not. How Black Swan and others play on their opening nights will largely determine their fate on the six-month carousel ride that is the awards ­season, ending in the 83rd Academy Awards on February 27, 2011.
We already know some of the likely contenders for the best picture Oscar.
This year Warner Bros must feel it has a strong contender with Christopher Nolan's sci-fi thriller Inception, while Disney and Pixar ought to be feeling confident about the prospects for Toy Story 3. And let's not forget Sony, which believes David Fincher's The Social Network ― which will open the 48th New York Film Festival on September 24 ― has a glittering future.
The early word among awards specialists is that 2010 is not shaping up as a vintage year, but there are plenty of variables that could change that.
After Black Swan has pirouetted into the night, the Lido will host more world premieres of US films, any of which could set the season alight.
Into the unknown
Sofia Coppola arrives with Focus Features' Somewhere, the portrait of an errant rock star played by Stephen Dorff who finally learns to connect with his daughter. In The Tempest, Julie Taymor reveals her distinctive interpretation of the Bard's play and has cast Helen Mirren in the role of the sorcerer Prospero, renamed Prospera in the film. Then there is heist thriller The Town, Ben Affleck's directorial follow-up to Gone Baby Gone in which Affleck himself stars alongside Oscar nominee Jeremy Renner, Oscar winner Chris Cooper, Blake Lively and Jon Hamm.
But it's not only US films which are hoping to use Venice as their awards launchpad. Julian Schnabel scored multiple nominations for The Diving Bell And The Butterfly and his French-financed, Israel-set drama Miral, about the establishment of an orphanage in Jerusalem after the creation of the state of Israel, has all the hallmarks of another voter favourite. Popular Palestinian actress Hiam Abbass could attract her first serious attention for the film which will be distributed by The Weinstein Company in North America.
Still without a US distributor but hoping to score just that ­ and awards buzz ­ on the Lido is Barney's Version, Richard J Lewis' film of Mordecai Richler's novel in which Paul Giamatti plays an ordinary man relaying his life story over four decades ad two continents. The starry cast includes Dustin Hoffman, Minnie Driver and Rosamund Pike.
Toronto is traditionally awash with world and North American premieres and acquisitions executives will have their hands full as they scour the ground for the rare gem which could transform the awards season. While there is no standout film drawing the buzz at this stage, quite a few are must-sees.
Robert Redford's historical drama The Conspirator with James McAvoy and Robin Wright has secured a world premiere berth in Canada. Wright is already being spoken of as an Oscar contender for her role as Mary Surratt, the only woman to be charged as co-conspirator in the assassination trial of Abraham Lincoln. But a question mark hovers over The Conspirator as it remains without a US distributor although Focus Features International began pre-selling foreign rights at AFM 2009.
Similarly, John Cameron Mitchell's Rabbit Hole, another Toronto world premiere, which stars Nicole Kidman and Aaron Eckhart as grieving parents, is yet to land a domestic deal although Affinity International has closed multi-territory deals.
Fox Searchlight is coming to town with Tony Goldwyn's drama Conviction. The miscarriage-of-justice story stars two-time Oscar winner Hilary Swank as a woman who puts herself through law school to overturn her brother's wrongful conviction.
Nobody outside Fox Searchlight has seen Mark Romanek's Never Let Me Go and this is one of the more tantalising prospects. Alex Garland adapted Kazuo Ishiguro's novel about a dreadful secret that overshadows the lives of three childhood friends, played by the red-hot cast of Carey Mulligan, Keira Knightley and Andrew Garfield, recently cast as Spider-Man in Sony's franchise reboot.
And Searchlight's bumper crop is boosted by 127 Hours, the ­latest movie from 2008 Oscar king Danny Boyle, now scheduled for a November 5 US release after its ­Toronto world premiere. Boyle has gone back to basics with the one-man story of mountain climber Aron Ralston (James Franco) who spent five days trapped under a boulder in a remote Utah canyon.
John Madden, an Oscar nominee for Shakespeare In Love in 1998, is also back with strong buzz this year directing The Debt, the story of three young Mossad agents on a mission to kill a Nazi war criminal in 1965. Thirty years later, one of the agents has to reinvestigate when a man resurfaces and claims to be the same criminal. Jessica Chastain plays the younger version of the agent, with Helen Mirren playing her in the 1990s. Tom Wilkinson, Ciaran Hinds and Sam Worthington round out the cast.
How this and the other US films give themselves the edge in an awards race against an English crop at Toronto featuring Nigel Cole's Made In Dagenham (Sony Pictures Classics), The King's Speech (The Weinstein Company) and Brighton Rock ― which is available for North American distribution and pairs Mirren with Control's Sam Riley ― remains to be seen.
Other contenders
Among the contenders already seen are Mike Leigh's Another Year, a critical if not jury favourite at Cannes this year, and Alejandro Gonzalez Inarritu's Biutiful, which is finally on its way to a US deal with Roadside Attractions. The latter was not beloved at Cannes but Oscar winner Javier Bardem was widely admired in the leading role. There is also a lot of goodwill for Robert Duvall, who stars in Sony Pictures Classics' Get Low, and Ryan Gosling and Michelle Williams have been drawing raves for The Weinstein Company's Blue Valentine.
The powers-that be have chosen not to go the festival route with The Fighter, David O Russell's true-life boxing tale from Relativity Media which Paramount will release. However, Mark Wahlberg and/or Christian Bale could play a part in the actor race.
Finally, a handful of titles from recognised masters will make an impact if and when they come out later this year. Paramount has the Coen brothers' True Grit remake starring this year's Oscar winner Jeff Bridges; Exclusive is poised to announce a domestic deal on Peter Weir's gulag escape tale The Way Back with Colin Farrell, Saoirse Ronan and Jim Sturgess; and the world awaits the release of Terrence Malick's The Tree Of Life, currently tethered to the uncertain foundations of Apparition.
And it would be lunacy to overlook Clint Eastwood, who has the supernatural story Hereafter making its world premiere at Toronto this year.
Awards diary
83rd Academy Awards
Nominations announced
January 25, 2011
Awards night February 27, 2011
68th Annual Golden Globe Awards
Nominations announced
December 14, 2010
Awards night January 16, 2011
2011 Bafta Film Awards
Nominations announced
January 18, 2011
Awards night February 13, 2011
2011 Annual SAG Awards
Nominations announced
December 16, 2010
Awards night January 30, 2011
2011 Annual WGA awards
Nominations announced
January 4, 2011
Awards night February 5, 2011
2011 Annual DGA awards
Awards night January 29, 2011