Profiles and sales details of the gala and special presentations, plus key world premieres at this year's Toronto.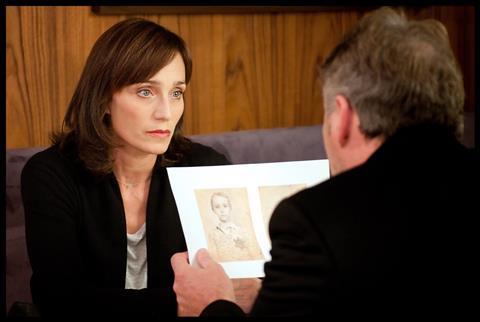 GALA PRESENTATIONS
THE BANG BANG CLUB (Can-S Afr)
Dir Steven Silver
Ryan Phillippe stars in this true story of young photographers documenting the last days of apartheid in South Africa. Based on the book of the same name, the story follows four photographers who gained international fame in the final bloody days of white rule. Canada's Foundry Films and South Africa's Out of Africa Entertainment co-produced. Entertainment One has already sold to a number of territories including Scandinavia (Scanbox), Brazil (IDC), Middle East (Falcon), Benelux (Paradiso), Taiwan (Catchplay) and Australia (All Interactive).
International sales: Entertainment One, cmickie@e1ent.com
US rights: Cinetic, sales@cineticmedia.com
A BEGINNER'S GUIDE TO ENDINGS (Can)
Dir Jonathan Sobol
A comedy about three sons dealing with their gambler father's complicated legacy. The film stars Harvey Keitel alongside Scott Caan, Paulo Costanzo, Wendy Crewson, Tricia Helfer, Jason Jones and JK Simmons.
International sales Sierra Pictures, nick@sierrapictures.com
CASINO JACK (Can)
Dir George Hickenlooper
Kevin Spacey stars as real-life disgraced Washington lobbyist Jack Abramoff, who is now behind bars because of a fraud conviction. The cast also features Barry Pepper, Kelly Preston, Jon Lovitz, Spencer Garrett and Rachelle Lefevre. George Hickenlooper (Factory Girl) directs from Norman Snider's original screenplay. ATO Gotham has acquired US rights from CAA, Cassian Elwes and Rollercoaster Entertainment.
International sales Hannibal Pictures, contactus@hannibalpictures.com
THE CONSPIRATOR (US)
Dir Robert Redford
Robert Redford has assembled a fine cast for this true-life story about Mary Surratt, who stood trial for conspiring to assassinate Abraham Lincoln. James McAvoy plays Surratt's attorney and brings his customary awards season heft, but all eyes will be on Robin Wright to see if her lead performance is worthy of an Oscar nomination.
International sales: Focus Features International, www.focusfeatures.com
North American rights: CAA, filmsales@caa.com
JANIE JONES (US)
Dir David M Rosenthal
Alessandro Nivola, Abigail Breslin and Elizabeth Shue star in the story of a rocker who meets his young daughter for the first time and is forced to take her on the road. As his wild antics make him increasingly unpopular with the band, he is left with only his daughter and her surprising musical talents. Unified Pictures/Industrial are jointly handling international sales and CAA represents North American rights.
International sales: Ann Dubinet, ann.dubinet@unifiedpictures.com
North American rights: CAA, filmsales@caa.com
LAST NIGHT (US-Fr) (Closing night film)
Dir Massy Tadjedin
Massy Tadjedin wrote and directed this romance starring Keira Knightley and Sam Worthington as a married couple who each separately experience temptation on one night. While Worthington goes on a business trip with an attractive colleague, Knightley encounters an old flame. Eva Mendes and Guillaume Canet round out the key cast. CAA represents North America, the UK and Australian rights. eOne holds Canadian rights.
International sales: Gaumont, www.gaumont.fr
North America: CAA, filmsales@caa.com
LITTLE WHITE LIES (Fr)
Dir Guillaume Canet
Guillaume Canet's follow-up to his international hit Tell No One stars Marion Cotillard and follows a group of friends whose holiday at the beach is interrupted by a serious accident. Blending comedy and drama, Little White Lies also features Jean Dujardin, Francois Cluzet, Benoit Magimel, Anne Marivin and Gilles Lellouche.
International sales: EuropaCorp, contact@europacorp.com
PEEP WORLD (US)
Dir Barry Blaustein
Occupant Films, the Los Angeles-based producers behind All The Boys Love Mandy Lane and The Wackness, return with a story about the mayhem caused by a family member's kiss-and-tell novel. Occupant holds international rights and CAA represents North America.
International sales: Joe Neurauter, joe@occupantfilms.com
North America: CAA, filmsales@caa.com
SARAH'S KEY (Fr) (pictured)
Dir Gilles Paquet Brenner
Sarah's Key tells the story of a journalist on the brink of making big life decisions regarding her marriage and unborn child. Based on Tatiana de Rosnay's novel, the film stars Kristin Scott Thomas, Mélusine Mayance, Niels Arestrup, Frédéric Pierrot, Michel Duchaussoy and Aidan Quinn.
International sales: Kinology, gmeline@kinology.eu
SCORE: A HOCKEY MUSICAL (Can) (Opening night film) (pictured)
Dir Michael McGowan
A 17-year-old hockey player is signed by a junior league team and becomes a phenomenon, but soon discovers stardom comes with a price. Score stars Olivia Newton-John, Marc Jordan, Noah Reid and Allie MacDonald.
Canadian distribution: Mongrel Media
WEST IS WEST (UK)
Dir Andy DeEmmony
Some 11 years after East Is East premiered at Toronto, its sequel comes to the festival, this time by debut feature director Andy DeEmmony. With the same writer, Ayub Khan-Din, and cast members Jimi Mistry, Om Puri and Linda Bassett, the sequel catches up with the Khan family on a journey from Salford to rural Pakistan.
International sales: Icon Entertainment International, anthony@icon-entertainment.co.uk
SPECIAL PRESENTATIONS
127 HOURS (US)
Dir Danny Boyle
Danny Boyle returns to Toronto with his eagerly awaited follow-up to Slumdog Millionaire, which won the audience award at the festival two years ago. Scripted by Boyle and Slumdog writer Simon Beaufoy, the film stars James Franco as real-life mountain climber Aron Ralston, who became trapped in an isolated Utah canyon and had to extricate himself by any means possible. Boyle's Millions world-premiered in Toronto in 2004.
Contact: Fox Searchlight
AMIGO (US)
Dir John Sayles
John Sayles' latest work is a fictional account of events during the Philippines-American War at the start of the 20th century as tensions rise in a garrison left to defend a remote region. Chris Cooper, DJ Qualls and Garret Dillahunt star.
International sales: Rezo Films, sebastien.chesneau@rezofilms.com
L'AMOUR FOU (Fr)
Dir Pierre Thoretton
French director Pierre Thoretton puts the spotlight on fashion designer Yves Saint Laurent in this documentary about his career and lifelong partnership with Pierre Bergé. Thoretton's debut feature, which screened in the market at Cannes, uses archive footage and images of the designer's house, focusing on his decision to auction off a lifetime of precious art and objects.
International sales: Films Distribution, fry@filmsdistribution.com
BEGINNERS (US)
Dir Mike Mills
Thumbsucker director Mike Mills returns with Beginners, starring Ewan McGregor as a grieving man who meets a captivating French woman as he tries to come to terms with his late father's 11th-hour declaration that he was gay. Christopher Plummer and Inglourious Basterds' Melanie Laurent also star.
World rights: Rich Klubeck/Rena Ronson, UTA, klubeckr@unitedtalent.com / ronsonr@unitedtalent.com
THE BIG PICTURE (Fr)
Dir Eric Lartigau
French director Eric Lartigau makes his Toronto debut with the follow-up to his 2006 romantic comedy I Do. The director's fourth feature is an adaptation of a Douglas Kennedy novel, which Lartigau has co-written with Laurent de Bartillat. Romain Duris stars as a jealous husband who kills his wife's lover before assuming his identity as a photographer.
International sales: EuropaCorp, contact@europacorp.com
BRIGHTON ROCK (UK)
Dir Rowan Joffe
Rowan Joffe makes his feature directorial debut with a 1964-set adaptation of Graham Greene's novel about a razor-wielding teenager. Joffe, who won a best director Bafta for TV drama The Shooting Of Thomas Hurndall, has also written the screenplay for the film, which stars Helen Mirren, John Hurt, Sam Riley and Andrea Riseborough.
International sales: Studio Canal, www.studiocanal.com
CONVICTION (US)
Dir Tony Goldwyn
This true story stars Hilary Swank as a working mother who puts herself through law school in an effort to represent her brother, wrongfully convicted of murder. Sam Rockwell also stars and Fox Searchlight holds rights in North America, the UK, France, Japan, Australia, New Zealand and South Africa.
International sales: TBC
EASY A (US)
Dir Will Gluck
Rising star Emma Stone (Zombieland, Superbad, The Help) plays a clean-cut high-school student who relies on the school's rumour mill to advance her social and financial standing. Screen Gems will release in North America and controls worldwide rights.
Contact: Sony Pictures Releasing International
EVERYTHING MUST GO (US)
Dir Dan Rush
Will Ferrell stars as a motivational speaker who loses his job and returns home to discover his wife has left him, changed the locks and thrown all his possessions onto the front lawn. Digging deep to survive, he devises an absurd garage sale that spirals out of control and unexpectedly leads to renewal.
International sales: Jonathan Deckter, IM Global, jonathan_deckter@imglobalfilm.com
Domestic rights: CAA/ICM, filmsales@caa.com / hsadoff@icmtalent.com
FORCE OF NATURE: THE DAVID SUZUKI MOVIE (Can)
Dir Sturla Gunnarsson
A documentary portrait about the passionate environmentalist, combining his legacy lecture with candid interviews in which he reflects on his life and shares personal stories.
International sales: eOne, cmickie@e1ent.com
GOOD NEIGHBOURS (Can)
Dir Jacob Tierney
Scott Speedman, Emily Hampshire and Jay Baruchel star in this serial-killer thriller set in Montreal's Notre-Dame-de-Grace neighbourhood.
International sales: TBC
HENRY'S CRIME (US)
Dir Malcolm Venville
Keanu Reeves plays the lead in this story about a man sent to prison for a crime he did not commit. Vera Farmiga also stars with James Caan. Lisa Wilson's GK Films affiliate Parlay Films is handling international sales and CAA represents US rights with Cassian Elwes.
International sales: Lisa Wilson, GK Films, lwilson@gk-films.com
US rights: CAA, filmsales@caa.com
HEREAFTER (UK-US) (pictured)
Dir Clint Eastwood
The prolific Clint Eastwood's annual movie venture follows three people haunted by mortality in different ways. The lives of a psychic blue-collar worker, a French journalist who has a near-death experience and a grieving London schoolboy intersect as their search for answers draws them together. Matt Damon, Cecile de France, Jay Mohr and Bryce Dallas Howard are among the cast. Warner Bros holds worldwide rights.
Contact: Warner Bros
IT'S KIND OF A FUNNY STORY (US)
Dirs Anna Boden, Ryan Fleck
Acclaimed film-makers Anna Boden and Ryan Fleck (Half Nelson) return with this tale about a clinically depressed teenager who gets a new start when he checks himself into an adult psychiatric ward. Zach Galifianakis stars with Emma Roberts and Viola Davis. Focus Features holds worldwide rights.
Contact: Focus Features, www.focusfeatures.com
JULIA'S EYES (Sp) (pictured)
Dir Guillem Morales
A woman suffering from a degenerative eye disease finds her blind twin sister hanged in the basement of her house and decides to investigate what she feels is a murder case. Starring Belen Rueda and Lluis Homar, the film is executive produced by Guillermo del Toro.
International sales: DeAPlaneta International, gbilbao@deaplaneta.com
LET ME IN (UK-US) (pictured)
Dir Matt Reeves
Matt Reeves burst on to the scene when Cloverfield became a monster hit worldwide and his follow-up is an adaptation of the Swedish vampire hit Let The Right One In. Featuring Richard Jenkins and the red-hot junior duo of Chloe Moretz (Kick-Ass) and Kodi Smit-McPhee (The Road), Let Me In focuses on the friendship between a bullied schoolboy and his mysterious new 12-year-old neighbour during a spate of grisly murders.
International sales: Alex Walton, Exclusive Films Distribution, awalton@exclusivemedia.com
Domestic rights: Overture
MADE IN DAGENHAM (UK)
Dir Nigel Cole
Calendar Girls director Nigel Cole returns to Toronto after the 2008 $5 A Day with Made In Dagenham, based on the true story of a 1968 strike at the Ford Dagenham car plant in which a group of female workers walked out in support of equal pay. Written by William Ivory, the film boasts a stellar British cast including Sally Hawkins, Bob Hoskins, Miranda Richardson and Andrea Riseborough. Sony Pictures Classics has already picked up US rights.
International sales: HanWay Films, info@hanwayfilms.com
MOTHERS (Mac-Fr-Bul) (pictured)
Dir Milcho Manchevski
The latest from Before The Rain director Milcho Manchevski consists of three stories set in contemporary Macedonia. The first tale centres around a child whose friend is accosted by a flasher; the second follows a film crew in search of old rural traditions; and the third chronicles the shocking deaths of a number of women killed by a psychopath.
International sales: Philippe Tasca, Rendezvous Pictures International, p.tasca@rendezvouspictures.com
MUMBAI DIARIES (DHOBI GHAT) (Ind)
Dir Kiran Rao
First-time feature film maker Kiran Rao makes her directorial with this Mumbai-based drama about class divisions, starring her Indian superstar husband Aamir Khan, with whom she co-produced the film. Rao has written the script, which centres around a painter (Khan), a rich American tourist (Monica Dogra) and a laundry boy (Prateik Babbar).
International sales: TBC
NEVER LET ME GO (UK)
Dir Mark Romanek
Adapted by Alex Garland from Kazuo Ishiguro's novel, Never Let Me Go stars Carey Mulligan alongside Keira Knightley and new Spiderman Andrew Garfield as three former English boarding-school pupils who are forced to confront the truth about their seemingly idyllic past, with disturbing results.
Contact Fox: Searchlight
PASSION PLAY (US)
Dir Mitch Glazer
Mitch Glazer's modern fable stars Mickey Rourke as a down-on-his-luck jazz trumpet player who forms a bond with Lily, played by Megan Fox, a woman born with wings who has wound up as a carnival sideshow attraction. The damaged souls embark on a turbulent romantic journey while trying to avoid a local gangster, played by Bill Murray.
International sales: Nick Meyer, Sierra Pictures, Nick@sierra-pictures.com
North American rights: Hal Sadoff, ICM, Hsadoff@icmtalent.com
THE POLL DIARIES (Ger-Aust-Est)
Dir Chris Kraus
Set on the eve of the First World War, Four Minutes director Chris Kraus' film tells the story of a German girl who returns to her home on the Baltic coast where she secretly nurses a wounded Estonian anarchist back to health.
International sales: Bavaria Film, stefanie.zeitler@bavaria-film.de
RABBIT HOLE (US)
Dir John Cameron Mitchell
Nicole Kidman and Aaron Eckhart star as grieving parents struggling to come to terms with their loss in John Cameron Mitchell's film based on the Pulitzer Prize-winning play by David Lindsay-Abaire. Affinity International handled pre-sales and CAA represents North American rights.
International sales: Brian O'Shea, Affinity, Brian@affinityint.com
North American rights: CAA, filmsales@caa.com
REPEATERS (Can)
Dir Carl Bessai
A thriller following three young addicts in a rehabilitation centre, who live the same events over and over each day.
International sales: The Film Sales Company, contact@filmsalescorp.com
RIO SEX COMEDY (Fr-Bra) (pictured)
Dir Jonathan Nossiter
A comedic romp about the misadventures of expatriates in Rio and their search for pleasure and social justice. Charlotte Rampling plays an English plastic surgeon, Irene Jacob is a French anthropologist and Bill Pullman is a befuddled American ambassador.
International sales: TBC
SPECIAL TREATMENT (Fr-Lux-Bel) (pictured)
Dir Jeanne Labrune
Isabelle Huppert stars in this story about a high-class prostitute and a pre-eminent psychoanalyst who discover they share many things in common.
International sales: Films Boutique, info@filmsboutique.com
STONE (US)
Dir John Curran
Edward Norton teams up with Robert De Niro and Milla Jovovich in this story of a convicted arsonist who seeks to manipulate a parole officer by placing his beautiful wife in the lawman's path. Relativity will release on behalf of Overture Films in North America and Nu Image handles international sales.
International sales: Christian Mercuri, christian@nuimage.net
SUBMARINE (UK)
Dir Richard Ayoade
Paddy Considine, Sally Hawkins and Noah Taylor star in the debut feature from British actor-writer-director Richard Ayoade, a former Screen Star of Tomorrow. The coming of age story stars newcomer Craig Roberts as a 15-year-old trying to lose his virginity as his parents' marriage breaks up.
International sales: Protagonist Pictures, info@protagonistpictures.com
TRIGGER (Can)
Dir Bruce McDonald
Molly Parker and the late Tracy Wright star as a dysfunctional rock duo who reunite a decade after their band has split. Directed by Bruce McDonald (Pontypool, The Tracey Fragments), and written by Daniel MacIvor, the film also stars Sarah Polley, Don McKellar and Callum Keith Rennie.
Canadian distribution: eOne
THE TRIP (UK)
Dir Michael Winterbottom
Michael Winterbottom, last in Toronto in 2008 with Genova, returns with an improvised comedy about a restaurant critic (Steve Coogan) on a road trip. The Trip has been made for BBC2 in the UK, but is being sold as a theatrical feature internationally.
International sales: Revolution Films, andrew@revolution-films.com
TRUST (US)
Dir David Schwimmer
Clive Owen stars in this story of man who goes on the warpath after his teenage daughter is targeted by an online sexual predator. Catherine Keener and Viola Davis add support. Nu Image holds all international rights outside Canada, where VVS will distribute.CAA and Gersh represent US rights.
International sales: Christian Mercuri, christian@nuimage.net
US: CAA, filmsales@caa.com and Gersh, jcohen@gershla.com
THE WAY (US)
Dir Emilio Estevez
Emilio Estevez's previous directorial outing, Bobby, in Venice in 2006, was an earnest ensemble portrait. The Way is completely different — an adventure story about an American (Martin Sheen) who travels to France to recover the body of his estranged son. Icon International holds worldwide rights.
Contact: Icon Entertainment International, anthony@icon-entertainment.co.uk
WHAT'S WRONG WITH VIRGINIA (US)
Dir Dustin Lance Black
The Oscar-winning screenwriter of Milk makes his eagerly awaited directorial debut with this edgy drama. Jennifer Connelly plays a mentally ill woman whose son embarks on a relationship with a sheriff's daughter, throwing his run for political office into disarray.
International sales: Inferno Entertainment, sophie@inferno-entertainment.com
North American rights: CAA, filmsales@caa.com
Canadian distribution: eOne
OTHER TIFF WORLD PREMIERES
MASTERS
EROTIC MAN (Den)
Dir Jorgen Leth
MYSTERIES OF LISBON (Port-Fr)
Dir Raul Ruiz
MIDNIGHT MADNESS
BUNRAKU (US) (pictured)
Dir Guy Moshe
THE BUTCHER, THE CHEF AND THE SWORDSMAN (HK-Chi-US)
Dir Wuershan
FUBAR II (Can)
Dir Michael Dowse
OPENING NIGHT
INSIDIOUS (US)
Dir James Wan
RED NIGHTS (HK-Chi-Fr)
Dir Julien Carbon, Laurent Courtiaud
STAKE LAND (US)
Dir Jim Mickle
SUPER (US)
Dir James Gunn
VANISHING ON 7TH STREET (US)
Dir Brad Anderson
THE WARD (US)
Dir John Carpenter
SPROCKETS FAMILY ZONE
LITTLE SISTER (Chi-US)
Dir Richard Bowen
CANADA FIRST!
DAYDREAM NATION
Dir Mike Goldbach
AMAZON FALLS
Dir Katrin Bowen
HIGH COST OF LIVING
Dir Deborah Chow
OLIVER SHERMAN
Dir Ryan Redford
Profiles by Jeremy Kay, Sarah Cooper, Wendy Mitchell and Leon Forde.