Alec Baldwin and Salma Hayek will star in the comedy which Fortitude International has been touting to buyers in Toronto.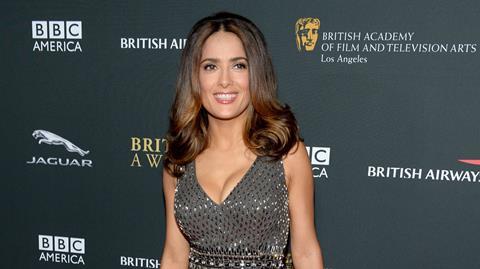 Fortitude International and Bron Studios are jointly producing in association with CW Media Finance. Fortitude's Robert Ogden Barnum and Bron head Aaron L Gilbert serve as producers.
CW's Jason Cloth, Fortitude's Nadine de Barros and Daniel Wagner and Brillstein Entertainment's Jai Khanna are the executive producers.
The producers have earmarked a first-quarter 2016 start on the story about an inebriated couple who drop off their child at collage and tumble into a world of kidnapping and a case of mistaken identity.
CAA and UTA Independent Film Group co-represent North American rights.

"Alec and Salma are both incredibly charismatic, hilarious talents… paired together with this brilliant writing, audiences are going to love watching these two beautiful people take on all odds in Drunk Parents," said Barnum.
Gilbert added: "We're delighted to be partnering with Fortitude on Drunk Parents, showcasing such terrific comedic talents both in front of an behind the camera."