The Oscar-winning producer and CEO of Voltage Pictures launched into an impassioned attack on IP theft at an industry discussion in Toronto.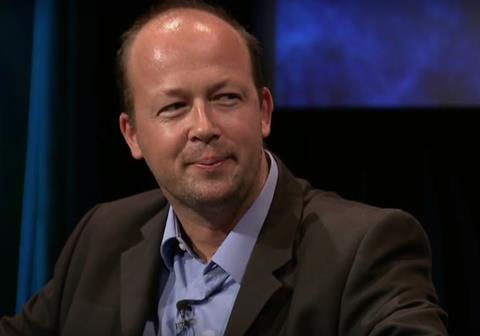 Chartier, in Toronto with festival selection A Tale Of Love And Darkness and sales title The Headhunter's Calling, argued that piracy debilitates filmmakers' capacity to work on worthwhile projects.
"The more that movies will be pirated, the fewer movies we'll be making, and the more boring content you're going to get, because we're not going to take risks. We're going to go for the lowest common denominator and we're going to make movies that for sure will sell.
"Your culture is going to diminish. You're going to have fewer quality movies because these are the risky ones," Chartier said during an on-stage conversation with Screen International US editor Jeremy Kay.
Chartier's disdain for piracy is well documented. Back in 2010, Voltage Pictures filed a copyright infringement lawsuit against approximately 5,000 people who illegally downloaded The Hurt Locker (2008), which he produced.
At one point, Chartier quoted Bill Mechanic, the former CEO of Twentieth Century Fox.
"He said, 'The day we created DVDs and you have the perfect image of a product we made for $100 million for $10, we were dead.'"
Voltage Pictures boasts an impressive, and eclectic, list of productions, with films ranging from the Academy Award winning Dallas Buyers Club (2013) and Natalie Portman's A Tale of Love and Darkness, which debuted at this year's festival, to action films like Navy Seals vs. Zombies (2015).
"One pays for the other," Chartier said. "When people say, 'What do you want?' I'm like, 'I just want things that make sense, and [that] could be commercially, could be artistically, and from time to time it's both."
"We're gonna take bets on Natalie because she's super talented and her script was beautiful and make a movie in Hebrew, and then we're going to do action movie one after the other because it's easy."
Before he got his start in the industry, Chartier worked as a custodian at Euro Disney Resort. After his late-night shifts, he would come home and write scripts. Instead of taking his exams, he went to Cannes Film Festival and slipped synopses under hotel doors, hoping his ideas would peak the interest of film executives. He got a call back the next day, met with an agent who offered to sell the script — and the rest is history.
In the earlier days of his career, Chartier worked for the late French producer Alain Siritzky writing erotic films. "That paid bills. That was really good. It's very easy to write."
He eventually stopped writing and worked brief strints at various distribution and sales companies, such as Gold Circle Films (My Big Fat Greek Wedding) and Arclight Films (Crash, Lord Of War), before venturing off to start Voltage Pictures ten years ago with former partner Dean Devlin.